Social Media Marketing for Small Businesses has become an essential part of any effective marketing strategy, and there are several key benefits that businesses can enjoy if they take advantage of this powerful tool. From building strong relationships with customers to creating long-term brand loyalty and increasing website traffic, social media can be a powerful asset for small businesses.
In this article, we'll discuss the top benefits that small businesses can reap from engaging in social media marketing. We'll provide examples and strategies for getting the most out of your social media campaigns and show you how to use it to help increase sales and generate more leads. So, let's dive in and explore the biggest advantages of using these social media marketing tools to promote your small business!
What is social media marketing?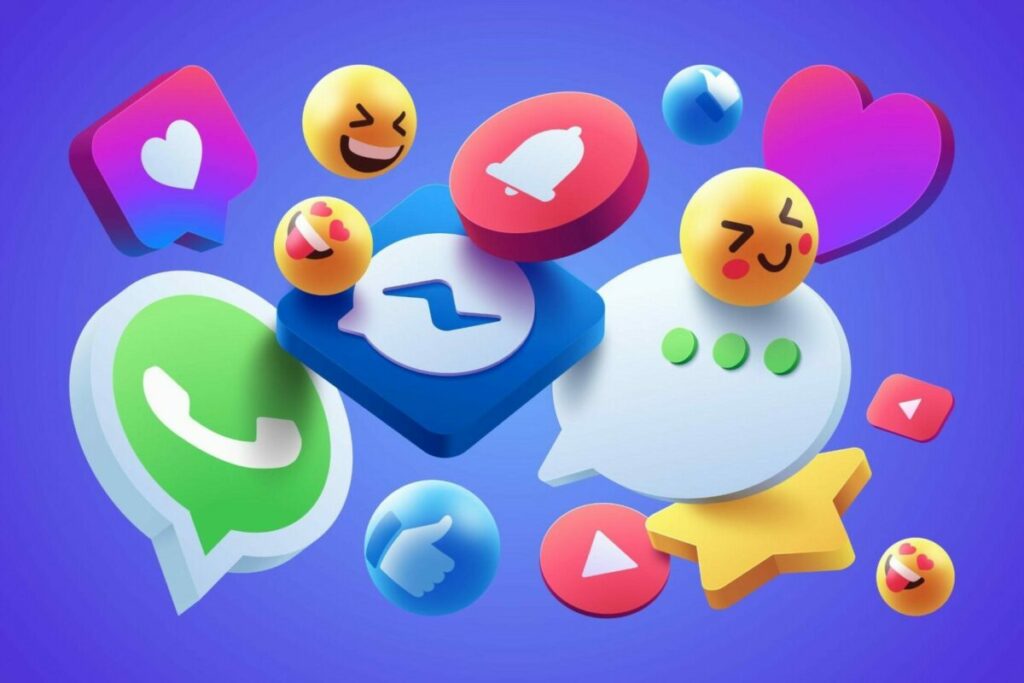 Social media marketing is the use of various social media platforms and websites to promote a product or service. You can use these and other social media platforms as tools to connect with customers, share updates about your products or services, and create campaigns that drive traffic to your website. Social media marketing also allows you to track how successful your campaigns are, compare them with other businesses in the same industry, and adjust your strategy accordingly.
With social media marketing, you can reach potential customers in an engaging way. Whether it's sharing news through social media calendar, and updates about your business through Instagram Stories or creating interactive polls on Twitter, social media offers countless opportunities for engagement. Plus, platforms like Facebook Ads Manager make it easy for small businesses to target users based on their interests and demographics so you can reach the right audience for your business.
Finally, social media provides small businesses with an effective way to track their success. With tools like insights, analytics, and tracking pixels you can gain valuable information about what's working and what isn't so you can improve your campaigns over time.
Why your small business needs a social media strategy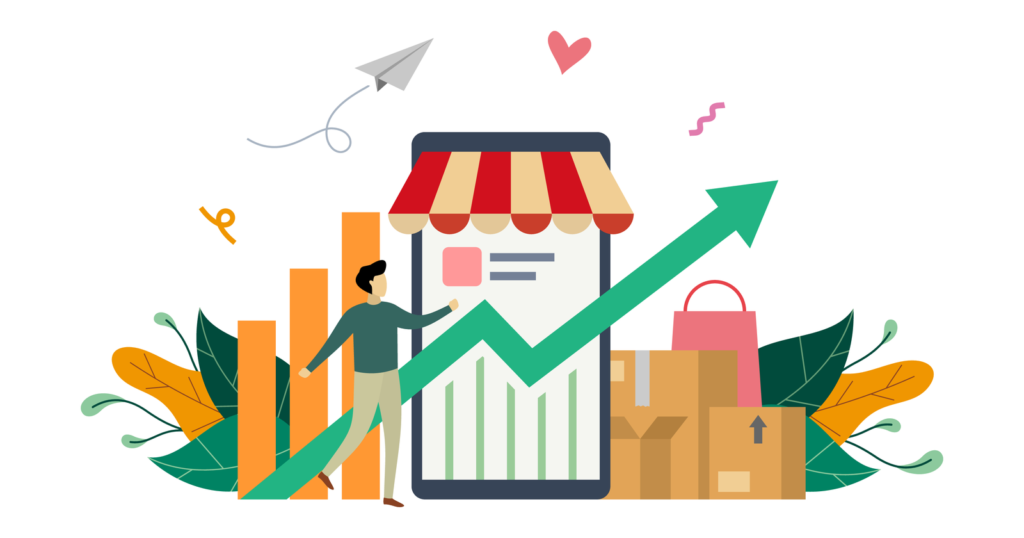 Social media is an integral part of modern life, and it's no surprise that businesses are leveraging it to their advantage. For small businesses, a comprehensive social media strategy can be the key ingredient to fuel growth and success. Here are a few of the top benefits of a social media marketing strategy for small business owners:
Increased Visibility: With more than 3.5 billion social media users worldwide, marketing your business on social media offers an unparalleled opportunity to reach a broad audience quickly.
Improved Brand Awareness: Your social media presence is an extension of your brand, allowing you to share your story visually and connect with customers in an intimate way. By engaging users with interesting content on social media, you can position your business as an authority in its field and foster loyalty among customers.
Enhanced Reputation Management: Social media provides an avenue for customers to voice their opinions and experiences with your brand. By integrating a reputational management system into your strategy, you can respond quickly and efficiently to customer complaints and ensure that any issues are handled in a professional manner.
Overall, the advantages of having a well-thought out social media strategy are too numerous to ignore. Not only will you drive more revenue by reaching new audiences, but you'll also be able to create meaningful relationships with existing customers that can last for years to come.
Increased Brand Awareness
Social media marketing allows you to reach a large number of people in a short period of time and on a minimal budget. Through the use of targeted campaigns and ads, you can reach an audience with specific interests related to your business. This increased exposure to potential customers helps to raise your brand awareness, boost community engagement, and spread the word about your business.
Studies show that social media marketing has an impressive return on investment (ROI) for small businesses, with one report finding that businesses investing $1 in social media advertising saw an average return of $10. What's more, by using analytics tools like Google Analytics, you can measure and refine your campaigns to maximize the impact of each dollar spent.
By taking advantage of this impressive ROI, small businesses can reach an even larger audience than before, broadening their customer base and increasing their brand awareness in the process.
Increased Web Traffic
Social media can be a powerful tool for driving web traffic to your website and giving potential customers an idea of what your business is about. A well-crafted social media campaign can help spread the word about your business, increase brand awareness and generate interest in your products and services.
When crafting social media posts, it's important to be cognizant of SEO best practices and use relevant keywords that can help boost your search engine ranking. Making sure to optimize each post with relevant hashtags and keywords can help you reach more people and make it easier for interested customers to find your website.
Another way to increase web traffic with social media is to leverage influencer marketing, which involves connecting with influential people in your industry who have a large following on major social media platforms. These influencers have the power to reach thousands or even millions of people with a single post, so by partnering with them, you can significantly increase the visibility of your business.
Finally, you should also make sure that your website is optimized for mobile devices – this will ensure that new customers, who find out about you through social media are able to access your website on their phones or tablets without any issues. Taking this extra step will ensure that potential customers don't become frustrated due to slow loading times or other technical issues.
Read more:
Improved SEO Rankings
Having an active presence on social media channels allows small businesses to rank better in search engines. The more content you share on your social media site, the more chances you have of potential customers seeing it and being able to find your business. Search engine spiders will crawl these sites and pick up any relevant information about your business, boosting your search engine rankings.
In addition, by linking back to your website from social media profiles, you present another pathway for search engine spiders to reach your website. This can help improve the visibility of your business online and provide a wider reach for potential customers.
Finally, using keywords in posts on social media channels helps to further optimize your content for higher rankings in search engines, as long as these keywords are relevant and used correctly. With careful optimization of keywords associated with the services or products that your small business offers, you can help increase the likelihood of potential customers finding and engaging with your business online.
Improved ROI and Cost-Effectiveness
One of the greatest advantages of using social media for small businesses lies in its cost-effectiveness. Compared to more traditional forms of advertising, it is much cheaper to use social media marketing. An effective social media campaign can significantly reduce the costs associated with running a business and can result in improved ROI.
The cost benefit of using social media comes from the fact that it eliminates many of the expenses associated with other forms of marketing, such as printing costs, mailing costs, and other overhead costs. With social media, all you need are a computer and internet connection—allowing small businesses to reach larger audiences than ever before without spending a fortune.
Additionally, because of its low-cost nature and easy accessibility, small businesses can track their ROI much more easily through analysis of their audience data. This enables them to make informed decisions about their advertising campaigns, and make quick adjustments if needed. This can ultimately lead to better ROI and ensure that any money spent is wisely invested into the company's growth.
Creating Long-Term Relationships With Customers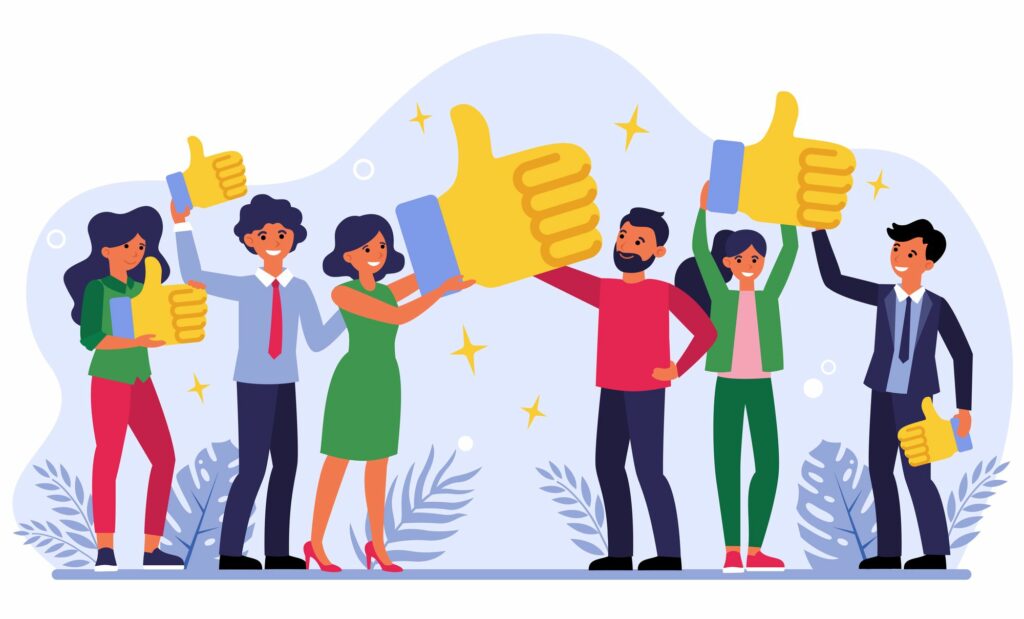 Social media is a great tool for engaging with your customers and building relationships with them on a whole new level. In addition to creating relationships, social media marketing can help you to maintain long-term relationships with your customers.
When used correctly, social media platforms can help you understand your customers better and strengthen their loyalty to your brand. By interacting with them on an ongoing basis, you can learn more about their values and preferences which helps you improve your products or services and become more in tune with what they want.
You can also use humanizing techniques like humor or storytelling to create a more personalized connection with them. Showing your passionate side by talking about the stories that matter to you, like how the business got its start or relevant to industry trends and news, will help customers feel even closer to your brand.
Additionally, you may want to incorporate customer feedback into your social media posts by featuring testimonials from satisfied customers or responding directly to customer comments or complaints. Doing so allows you to show that you value their opinions and care about their needs. This is an effective way of creating trust and loyalty among customers that will last for years.
Growing a Loyal Customer Base
The 'word-of-mouth' factor is a very powerful tool that can be leveraged by small businesses to their advantage. With a good social media presence and engaging and creative content often, you can easily create a loyal customer base that trusts your brand and spreads the word.
By regularly engaging with customers on social posts through comments, posts, surveys and polls, small businesses are able to build relationships with their customers that last longer than a one-time purchase. Customers who feel heard and appreciated by your business are more likely to make repeat purchases, refer their friends, and become advocates for your brand.
Additionally, social media can open up opportunities for customer loyalty programs that are both cost-effective and easy to manage from one platform. A great way to incentivize customers is through referral rewards systems or offering exclusive discounts on products. These programs help to promote loyalty between the business and its customers while also providing valuable insights into customer preferences and behaviors. Overall, this helps small businesses create an even more personalized experience for their customers which will in turn convert into more loyal followers – now that's an unbeatable combination for any small business!
Use social media for customer service
Customer service on a social media network is a powerful tool to help build brand loyalty and trust. Even when customers have a complaint, they can use social media channels to make their voice heard. It allows businesses of any size to provide timely, personalized support that can change opinions and turn unhappy customers into loyal ones.
Social media customer service also provides small businesses the opportunity to showcase their value with each interaction and demonstrate how they handle customer feedback. This helps to build credibility and establish trust with prospects. Additionally, it gives businesses direct access to their audience, providing an efficient way to gather information that can be used to create better products and services while addressing customer needs quickly and effectively.
When done correctly, engaging with customers on social media can help small businesses forge long-term relationships. Providing helpful information related to products or services through social media tips demonstrates genuine interest in helping potential customers make informed decisions. This builds trust with the audience and allows them to feel like part of the decision-making process, which leads to higher customer satisfaction and a greater chance for positive reviews.
Social analytics and reporting for small business
The data you acquire from social media analytics can help your small business make the most of its social media presence. For example, with social media metrics, you can track the success of campaigns, measure audience engagement, compare key metrics across platforms and analyze trends in customer interaction.
Reporting features also provide powerful insights into customer demographics, conversations and spending habits. With these insights, you can optimize content for specific target audiences, maximize reach and tailor your messaging for a better customer experience.
To ensure your small business takes advantage of all the free tools and benefits social media analytics has to offer, here are a few tips:
Set up tracking for key metrics such as page views, followers and impressions
Create customized reports to stay on top of the latest trends in customer behavior
Use benchmarking tools to measure performance against industry averages
Track interactions over time to observe customer trends
Leverage predictive analytics to forecast customer needs
By leveraging the power of social media analytics, community management and reporting tools, your small business can easily stay one step ahead of its competitors in today's digital landscape.
Use social media for crisis management
Social media is an invaluable asset when it comes to crisis and social media management tools. In the event of a public relations disaster, a well-executed social media strategy can help contain the fallout and preserve a company's reputation.
By quickly responding to complaints and addressing customer questions on your social media pages, you can ensure that your brand's reputation remains intact while simultaneously mitigating potential damage. Social media also allows you to monitor conversation about your brand, so you can quickly identify any negative sentiment before it has a chance to spread.
In addition, the right combination of content and messages on social media networks and channels can be used to demonstrate empathy for customers affected by the issue. By taking an active role in addressing customers' concerns and displaying a willingness to work with them towards resolution, you can reassure customers of your commitment to their satisfaction. Using social media in this way helps to restore trust in your brand and keep customers loyal in the long run.
What social media platforms are best for my business?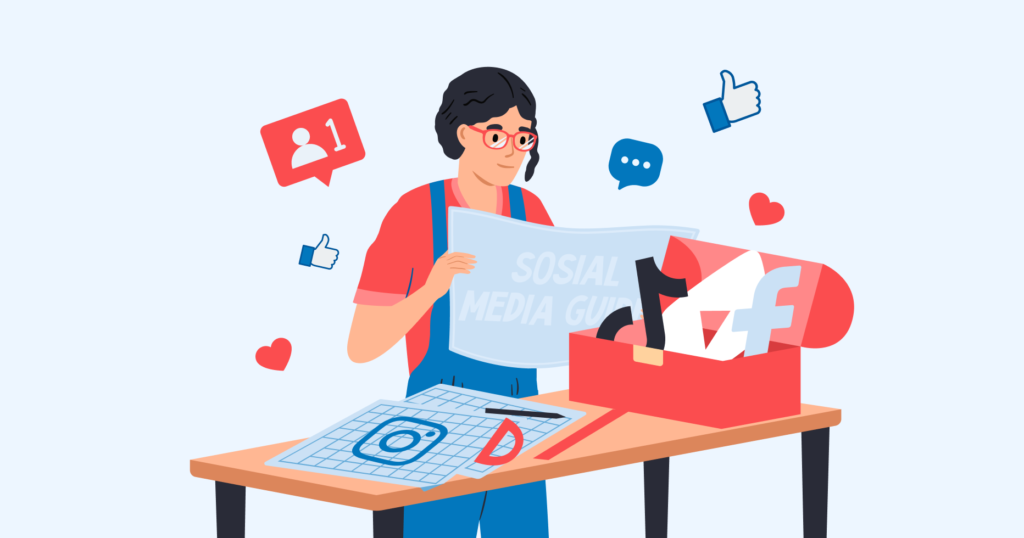 Choosing the right social media platform is a critical part of any successful social media strategy. While all platforms offer the opportunity to reach your audience and promote your business, not all will be right for you. Consider the following factors to select the best channel for you.
Target Audience
Knowing your target audience will help you choose the best platform as each one caters to a different demographic and user base. Do some research into twitter users and what social platforms they are spending their time on and focus on those.
Goals
Evaluate which social platform that will best serve your business goals, and objectives. For example, if you're mainly focused on content marketing, then LinkedIn is probably going to be a better choice than Instagram or Snapchat.
Time and Resources
No matter how big or small your business is, it's important to have realistic expectations about what you can achieve with your social media presence. Take into consideration how much time and resources you can dedicate to managing and maintain social media trends and presence on each platform before deciding which ones are best for you.
What to post?
When it comes to writing content for your social media posts, the most important thing to keep in mind when posting content is that it should be engaging and relevant. Your goal should be to provide content on great platform that is interesting and educational to users, while still focusing on topics related to your business.
Some of the types of topics you can post on most social media platforms include:
New product releases or updates
Industry news or trends
Special offers or discounts
Announcements around upcoming events
Tips or industry advice
Behind-the-scenes looks at your business operations
Customer polls and surveys
Videos showing how your products work
Customer testimonials or reviews
Guest posts from other influencers in your industry
Questions prompting users to interact with you in the comments section
These are just a few of the many types of video content you can create for your social media accounts, but by getting creative and being engaged with users on each platform, you'll find that you can get the most out of your efforts when it comes to marketing online!
How often to share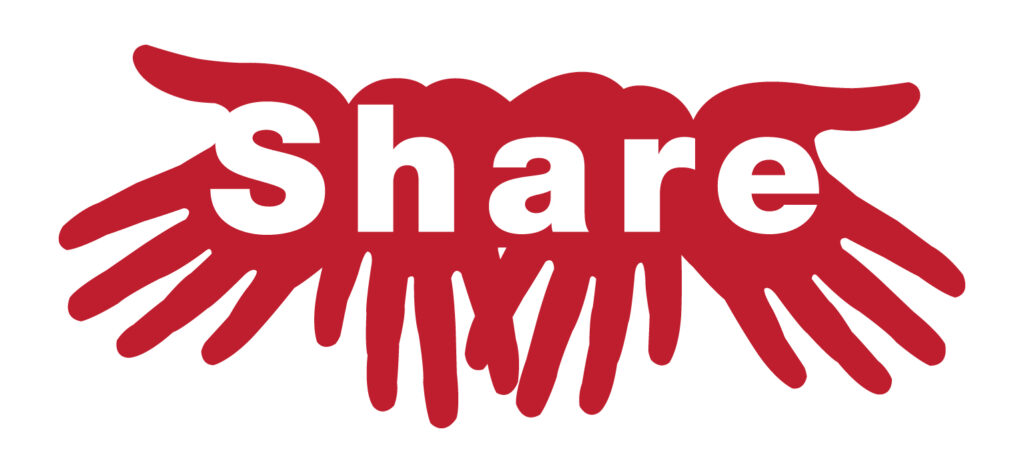 When it comes to developing an effective social media plan, it is important to consider how often to post and create content yourself each visual platform. You want to post enough content that you keep your audience engaged, but not too much that you are overwhelming or alienating them.
It's all about striking the right balance between quantity and to create high quality content. A good rule of thumb is to post 1-2 times a day on each platform. This will allow you to keep your followers updated with relevant content while avoiding inundation.
If you have any doubts about what type of social media content calendar make and how often to share, take the time to look at your competitors and see what works for them. This can give you an idea of the types of posts that work best for your target market and help you create a personalized social media plan tailored for your business's needs.
What are the disadvantages of social media for business?
Social media does have potential downsides, especially for businesses that are not prepared or don't plan properly. Here are some of the potential drawbacks to be aware of:
Cost
Social media marketing can be expensive, especially if you hire a digital marketing agency or a social media manager. Additionally, running campaigns and promotions (such as sweepstakes and contests) can add up quickly.
Challenges of Measuring ROI
Measuring the ROI of social media campaigns can be challenging. For example, it is difficult to track the effectiveness of a post that drives conversions since it is hard to know what else influenced the customer's decision to make a purchase.
Limited Reach
Despite all the effort that goes into social media, it can still be difficult to reach your target audience without having to pay for sponsored posts or ads. Additionally, it's hard to ensure that all your social media followers will see your messages due to platform algorithms and news feed preferences.
Time-consuming
Many businesses find social media management to be a full-time job. Optimizing profiles, creating content, responding to comments, and analyzing results can take a considerable amount of time. For small businesses with limited resources, this can be especially challenging.
Risk of negative feedback
Social media is an open platform, and negative feedback or reviews can spread rapidly. Negative comments, bad reviews, or complaints can damage a business's reputation and require significant effort to manage. Addressing these issues promptly and respectfully is crucial to maintaining trust and credibility with customers.
Limited control over content
Social media platforms are owned and controlled by third parties, meaning that businesses have limited control over their content and the platform's features. Algorithm changes can impact business visibility and reach, and content can be removed or censored at a platform's discretion.
Information overload
There is an overwhelming amount of content on social media, and standing out from the crowd is a significant challenge. Businesses must craft engaging, relevant, and valuable content to capture the attention of their target audience.
Dependence on algorithm changes
Social media platforms constantly update their algorithms, impacting businesses' visibility and reach. Business profiles that were once successful can see a significant drop in engagement due to a single algorithm update.
FAQs
How can I promote my small business on social media?
Promoting your small business on social media can be a great way to reach a wider audience and boost your brand awareness. Here are some tips to get you started:
Choose the right platforms: Identify the social media platforms that your target audience is active on and focus your efforts there. The most popular platforms for businesses are Facebook, Instagram, Twitter, and LinkedIn.
Optimize your profile: Ensure that your profile is complete, accurate, and reflects your brand's identity. Use a high-quality logo and cover image, write a compelling bio, and include your website link.
Create engaging content: Share high-quality, relevant, and valuable content that resonates with your audience. Use a mix of content formats such as images, videos, infographics, and blog posts.
Regularly post and engage: Consistency is key on social media. Post consistently and frequently, and respond to comments and messages promptly. Engage with your audience by asking questions, running polls, and hosting giveaways.
Use hashtags: Incorporate relevant hashtags in your posts to increase your reach and discoverability. Research popular hashtags in your industry and include them in your content.
Collaborate with influencers: Partner with influencers in your niche who have a significant following on social media. They can help promote your business and increase your brand exposure.
Run social media ads: Consider running ads on social media platforms to reach your target audience. Social media ads can be highly targeted and cost-effective.
Remember that social media requires patience, consistency, and strategy. Don't expect immediate results but instead focus on building a strong social media presence over time.
How much should a small business pay for social media marketing?
Costs of social media marketing vary depending on several factors. Generally, businesses use social media between $750 and $2,500 each month to promote their brand.
Is social media marketing effective for small business?
Facebook and Twitter are good ways to boost small businesses visibility. This can be achieved by using Facebook and Twitter ads as influencer marketing tools. It allows small companies to promote products, services, events, generate leads or get followers.
How can I measure the success of my social media efforts?
To measure the success of your social media efforts, you can use metrics such as engagement rate, follower growth, click-through rate, and conversion rate. Tracking these metrics over time can help you determine which content is resonating with your audience and inform your future marketing strategy.
How often should I post on social media?
The optimal frequency of posting on social media varies depending on the platform and your target audience. Generally, businesses should aim to post at least once a day on Facebook and Instagram, three to four times a day on Twitter, and once or twice a week on LinkedIn.
Conclusion
In conclusion, social media marketing is an incredibly effective tool for small businesses, with the potential to significantly increase customer engagement and loyalty, generate leads, and promote brand awareness. It is also a great way for businesses to promote their products and services, build relationships with their customers, and gain valuable insight and feedback. With the right strategies, resources, and commitment, small businesses can leverage social media and maximize their potential while minimizing their risks.