Social media is a powerful marketing tool that can help to take your business to the next level. If you are not utilizing social media platforms in your marketing efforts, then you are missing out on a big opportunity. Social media provides an engaging platform to reach customers, build relationships and trust, and increase brand awareness. You can use it to advertise your products or services, engage with customers, and answer their questions. You can also use it to keep up with trends and industry news. In this article you'll have a better understanding of how to use social media marketing for your business's success!
Understanding the Basics of Social Media Marketing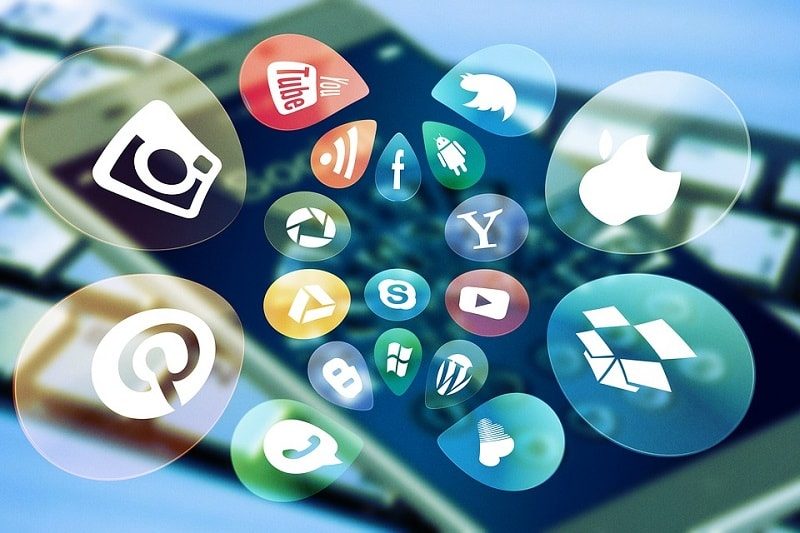 Social media has become a powerful marketing channel for many businesses. It enables businesses to reach a wider audience and build a presence on a variety of platforms. To use social media effectively, you need to understand the basics.
Here are ten tips to help you get started:
Research your target audience: Before you start creating any content, take the time to research your target audience, their interests, and what platforms they're active on.
Set goals: Establish clear goals so that you can track progress. Goals can range from increasing website traffic to improving customer satisfaction rate.
Plan and design content: Develop a content plan that reflects the voice and personality of your brand and provides relevant information to your followers.
Analyze data and adjust strategies: Data is one of the most important tools for understanding how customers interact with your social media posts. Use data to optimize content strategies accordingly and make sure all posts are meeting key objectives.
Engage with followers: Responding to comments and questions is an essential part of social media marketing. Not only does it show users that their feedback is valued, but it can also help them feel connected to your brand.
Monitor conversations: Monitor conversations around specific topics related to your business or industry so that you can engage in relevant conversations in real time.
Leverage influencers: Working with influencers is a great way to boost brand awareness as well as gain valuable insights into target audiences' preferences and interests.
Create campaigns: Synthesize all of the above tips into one cohesive campaign by creating content plans with specific goals in mind and leveraging data analysis along the way.
Util
Creating Engaging Content for Your Audience
Creating engaging content is essential to getting your message out there and creating an effective social media marketing strategy. Content should be tailored to the interests of your target audience, so think carefully about what kind of content they want to consume. Utilize photos, videos, infographics and other visuals as they can help draw in viewers and generate more engagement with your posts.
You should also use calls-to-action (CTAs) that are clear and direct. These should be placed strategically throughout your posts to encourage people to take a desired action such as clicking a link or signing up for something. Additionally, consider using polls, surveys and contests to engage with your audience in real time, which will help you gain invaluable insights into their preferences and expectations.
Identifying Your Target Audience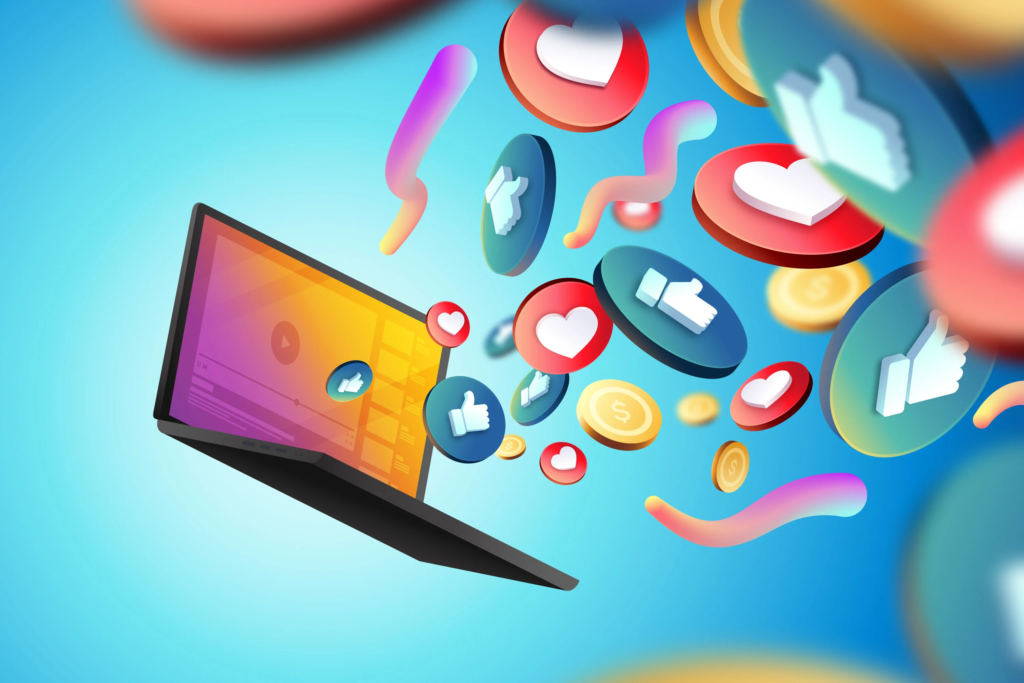 If you want to use social media for marketing effectively, one of the most important steps is identifying your target audience. Knowing who your ideal customer is will enable you to create content and campaigns that are relevant and engaging to this group of people.
It's important to understand who your target audience is, what they care about and what they need from your business. Here are some questions that can help you in this process:
Who is most likely to purchase your product or service?
What is their age, gender, location and other demographic characteristics?
What challenges do they have that you can help them with?
What platforms do they already use for social media?
What type of content resonates with them the most?
Using this information, you can create custom content and campaigns specifically designed for your target audience's needs, which will help boost your social media marketing efforts.
Utilizing Paid Advertising
When you want to get more targeted leads and reach a larger audience more quickly, paid advertising on social media is the way to go. Social networks like Facebook, Twitter, and LinkedIn give advertisers the option to create campaigns that are tailored to reach the exact customers they're looking for. By carefully crafting campaigns with precise targeting options, you can cut through the noise of organic search results and connect with high-value customers.
To maximize your results, consider these best practices:
Use A/B testing to find out which ad variations are working best
Target based on demographic information such as age, location and interests
Refine your campaigns by optimizing for engagement metrics such as likes, comments and shares
Monitor performance regularly and adjust ads accordingly
Leverage audience insights to create hyper-targeted segments
With a well-crafted ad strategy in place, you'll be able to increase conversions and build brand loyalty in no time. Plus, you'll have access to valuable data about your customers that you can use for future campaigns.
Running Contests or Promotions
Entertaining your audience with a contest or promotion is an effective way to boost engagement and get your message out there. People are more likely to take notice of a post when they have the chance to win something. Additionally, running a contest or promotion can be used as an incentive to encourage people to follow your brand, like and share your posts, join mailing lists, and buy products.
Benefits of Running Contests and Promotions
Running promotions or contests can have the following benefits:
Increase brand awareness
Generate leads
Cultivate customer loyalty
Promote products or services
Gather valuable customer data
Types of Contests or Promotions You Can Run
There are various types of contests and promotions that you can run on social media such as:
Photo/video/essay contests
Hashtag challenges
Sweepstakes
Giveaways
Quizzes
Make sure to be clear in the rules and conditions of competitions so that users know what is expected from them. Additionally, you should consider offering prizes that are relevant to your target audience. This will help ensure the success of your campaign.
Connecting With Influencers
Connecting with influencers is key for any successful social media marketing strategy. Influencers are people with large digital followings, and connecting with them gives you access to their followers.
Reaching out to influencers is a great way to get your product or message in front of a large and engaged audience. Here are some tips on how to find and connect with influencers:
Research
The first step is finding the right influencer for your brand. Do some research and make a list of people who you think could help to spread the word about your product or service. Try to find someone who already has an affinity for your brand and whose followers might be interested in what you have to offer.
Reach Out
Once you have a list of potential influencers, reach out and introduce yourself, explain what your brand or product is about and how they can help promote it. Make sure you are offering something of value in exchange for their promotion, such as gift cards, discounts or free products.
Build A Relationship
Once you have made contact, it's important to build a relationship with the influencer. This can include following them on social media, engaging with their content, reaching out regularly and offering additional incentives if they are interested in promoting your product or service further.
Incorporating Hashtags Into Your Posts
Adding hashtags to your marketing posts is a powerful way to reach a larger audience. With the right hashtag, your content can be seen by millions of users, boosting visibility and increasing engagement.
When creating hashtags, consider what words your target audience would use when searching for topics related to your brand. For example, if you're a clothing company targeting millennials, you might want to use hashtags like #ootd (outfit of the day) or #streetstyle.
You can also create custom hashtags for your brand or campaigns. This will help users to identify content that has been posted by you or about your brand. For example, if you're launching a new product line, you could create a unique hashtag that encourages users to share their experiences with it.
Additionally, research trending hashtags related to your industry and leverage them in your posts as well — providing of course that the hashtag is relevant to your brand message and image.
Done correctly, hashtags can be an invaluable part of any social media marketing strategy — so don't forget them!
Creating Eye-Catching Visuals
Creating visuals that are eye-catching and will draw attention to your brand is an essential step in using social media for marketing. Visuals such as images and videos can be used to capture the attention of potential customers or followers, while increasing engagement.
Here are some tips to ensure your visuals draw attention:
Use high-quality photos and graphics. Low quality pictures can be a distraction and turn potential customers away.
Add text overlays, captions or callouts to clearly communicate your message and stand out from the crowd.
Choose an appropriate image size for each platform you use; this will ensure your visual looks great on any device.
Keep it simple; too much clutter can be overwhelming and make the message less clear.
Make sure the color palette is consistent with your other branding elements, such as logo colors or website theme colors for a more cohesive look across platforms.
Measuring Performance With Analytics
Analytics are a vital part of any marketing campaign, and social media is no exception. Tracking analytics allows you to measure the efficacy of your campaigns so you can adjust as needed. This information can help you to identify what works, what doesn't and how to tweak campaigns in the future for optimal performance.
Using analytics for social media marketing requires an understanding of your objectives, goals and target audience, as well as how they interact with different platforms. From there, you'll want to set up platforms that allow you to measure metrics like impressions, engagement levels, website visits and conversions.
To get the data you need to track performance across social media channels, consider investing in tools like Google Analytics or HootSuite Insights which provides insights into audience behavior. Additionally, many social networks offer their own metrics – such as Facebook Insights or Twitter Analytics – which can give you further insight into how your content is performing and how it's received by your audience.
By analyzing the performance of your campaigns regularly, you can make more informed decisions on where to allocate time and resources for the best results.
Repurposing Content for Different Platforms
Harnessing the power of social media for marketing can be a daunting task. If you're looking to maximize your reach and ensure that your message resonates with potential customers, it's essential to repurpose content for different platforms.
This means that you should create different versions of your content for each platform. For example, an in-depth blog post may not be ideal for a short video on Instagram, so it's important to tailor the content to the platform you're using. Here are some ideas for repurposing content:
Take a blog post and turn it into a series of tweets or Instagram posts
Use statistics or points from your blog post for an infographic
Create behind-the-scenes videos or photos of your team at work
Generate user-generated content by asking the audience to share their stories
By repurposing your marketing materials, you can make sure that your message reaches more people in different ways. This helps you stay top-of-mind with potential customers and ensure that they understand why they should choose your product or service over other options.
Conclusion
Social media marketing offers endless potential to reach and engage customers. By leveraging the right tactics and staying active, businesses can build brand awareness, drive customer engagement, and generate leads. However, it's important to remember that there is no one-size-fits-all approach when it comes to social media marketing. Success relies on having a strategic plan that best fits a brand's goals and target audience. By monitoring key performance metrics, businesses can adapt and optimize their social media efforts in order to increase ROI and maximize the impact of their marketing efforts.