Are you ready to level up your SEO game? If so, then link building tactics should be your go-to strategy. After not all links make, link building is the foundation for creating lasting connections and driving organic traffic back to your website.
But what exactly is link building for SEO? Link building is the process of acquiring inbound links to a website from another website. These links—or backlinks—are an important factor when it comes to achieving higher rankings in search engine results pages (SERPs).
The strategy can be daunting if you're new to the game, but don't worry! In this article, we'll help you create a link building plan of attack and give you tips to get started. Let's get started!
Understanding Link Building Basics
Link building for SEO is the process of creating external links to a website in order to improve its search engine visibility. By creating links, you are creating paths between your site and other websites, helping search engine crawlers find, index, and rank your page. Link building also provides an additional layer of "relevancy" to your website, which can result in improved keyword rankings and higher click-through rates.
In a nutshell, link building works by giving other websites a reason to link to your own—whether it be through content promotion or guest blogging. By doing this, you'll be able to tap into the existing traffic and authority of those sites, allowing you to reach a wider audience and raise your rank in the search results for specific keywords.
Additionally, link building also helps build relationships with other thought leaders in your industry who will not only become a potential source of referral traffic but will help increase brand recognition as well—key factors that play an important role in achieving higher search engine rankings.
Why It Works?
So why is link building for SEO so effective? Well, first, it helps improve the rankings of your website by building credibility and authority. This is because search engines view links as a "vote of confidence" from other websites. The more votes, or backlinks, that you have from reputable sources, the higher your rankings will be in search engine results pages (SERPs).
Furthermore, link building can help drive more organic traffic to your website. This is because when you have backlinks on other highly visible websites, it serves as free advertising for you. If a user sees a link to your website or content on another site they trust and visit often, they are more likely to click through to your website and learn more about your business.
The final benefit of link building for SEO is that it makes it easier for search engines to crawl your website efficiently. When you have many backlinks connected to other reputable websites across the internet, it increases the chances of search engine bots being able to easily find and index all of your webpages and content. This helps boost both domain authority and SERP visibility as well.
What Makes a Good Backlink?
Link building for SEO is all about link quality, not quantity. You can spend hours curating hundreds of backlinks that won't do you any good if they're all from low quality websites. So what do you need to look out for when building backlinks?
First, look out for sites that have a high Domain Authority (DA). Google looks favorably earn links on websites that have a DA of 50 or higher and will prioritize them as high-quality links.
Second, be sure to only build links on relevant sites. This means that the content of the page your link is posted on should be closely related to the topic at hand. For example, if you run an online clothing store, your link should be included on a page about fashion, retailing or similar topics.
Thirdly, focus on getting links from reputable sources—like influencer blogs and authoritative news sites—as these are likely to carry more weight with search engines than link farms or low authority/spammy sites.
By following these steps, you'll ensure that your SEO efforts are focused on creating high-quality backlinks that have a greater chance of boosting your website's rankings in search engine results pages (SERPs).
Read more:
Identifying Link Building Opportunities
Link building for SEO can be an arduous process, but it's necessary if you want your website to rank higher in the SERPs and increase organic traffic. If done correctly, you have the potential to find quality backlinks that will help boost your website authority and visibility.
So, how do you identify link building opportunities? By using a few strategies:
Content creation
Creating high-quality content is one of the best ways to attract links. You can reach out to potential sources and persuade them to link back to your content. This link worthy content can be anything from a blog post, posts, infographics, whitepapers, articles, etc., as long as the content is relevant and helpful.
Guest blogging
Finding sites that accept guest contributions is a great way to get backlinks without having to invest too much time or money. You'll need to make sure you're targeting relevant websites in your niche that have consistent engagement with readers and already have some authority.
Broken link building
This method involves finding broken links on other websites and offering yours as a replacement. Searching for "intitle:resources + intitle:your keyword" in Google will bring up lists of related resources pages that might have broken links on them you can take advantage.
Developing an Effective Link Building Strategy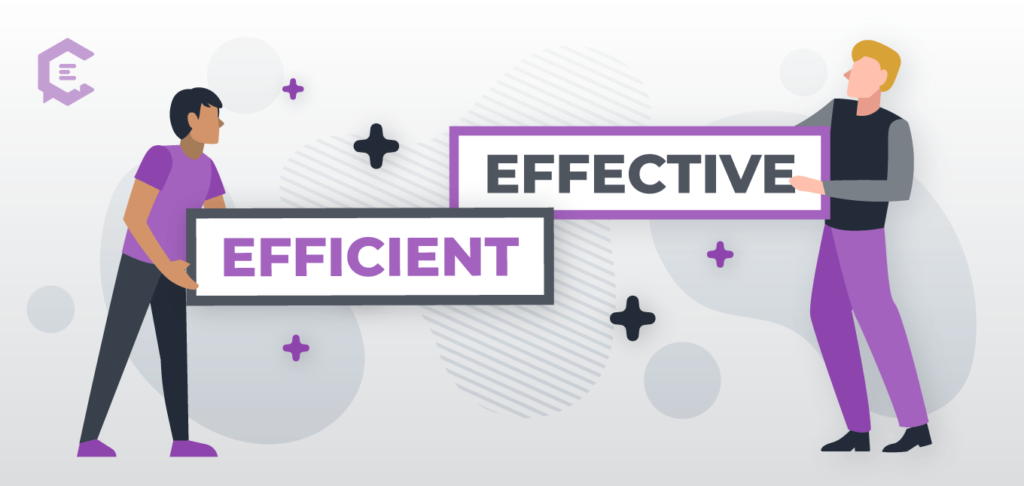 An effective link building strategy is essential for successfully boosting your SEO rankings. Link building establishes trust and credibility with search engines by helping them understand that other websites view your website as an authority on the subject matter. With a good link building strategy, you can increase the number of high-quality backlinks to your website, resulting in improved organic search visibility, increased website traffic, and better search engine rankings.
So how do you develop link building resources for an effective link building strategy? Let's take a look at some tips:
Identify Target Sites
Start by researching websites that are relevant to your industry and have good domain authority and reputation. This will help you find potential partners for backlinks and ensure that you are linking to quality content that is relevant to your topic.
Reach Out to Sites
Once you've identified the target sites, reach out to the webmasters or site owners with an email template introducing yourself and explaining what value their or other website owners can get from linking to yours. Make sure to include a call-to-action so they know exactly what action you are asking them to complete.
Monitor Progress
Once you've reached out for backlinks, make sure to track progress by keeping track of which links have been established. This way you can identify any issues or blocks along the way and address them in a timely manner. You should also monitor how these backlinks perform over time, so you can keep track of which links are generating the most traffic and delivering the best results.
Gaining Quality Backlinks to Your Site
Link building for SEO is an important part of your website's success, and the key to quality backlinks is relevance. The higher the relevance of the backlink to your topic, the more signal it sends to search engines about the content quality of your site.
Search engines give more credit to backlinks from authority websites that are related to your niche. Websites such as .gov and .edu domains tend to be seen other search engines as highly authoritative and Google rewards sites that place links from these domains on their sites.
Relevant Guest Posting
Writing guest posts, or providing valuable feedback on blogs external websites that are related to yours could result in a link back to your own site, giving you more opportunities for quality backlinks.
Broken Link Building
You can also gain quality backlinks by taking advantage of broken links on other websites. This involves proactively seeking out websites that have broken links, then providing an updated link or a working, resource page instead. This strategy helps website owners update their broken links while giving you a chance to secure high-quality backlinks in return.
Resource Pages and Niche Directories
Another great way to get quality backlinks is by either creating or submitting your website's resources to authoritative resource pages or niche directories related to your topic and industry. This will help you build trust with both search engines and readers, as you're being recommended as a reliable source within a given niche.
How To Get Other Sites to Link to You
You know what link building is, but now let's talk about how to get other sites to link to you. The key point here is to make sure that the in building links are both relevant and high quality — because a single backlink from a low-quality site will do you more harm than good.
To get other sites to link to linking page for you, there are a few things you can do:
Reach out directly—you can send emails or direct messages via social media. Just make sure you have something worthwhile to offer in exchange for the link, like guest posts or blog coverage.
Promote your content—make sure that potential linking partners know about your content by promoting it on social media, getting it listed on directories, and submitting it to content curation sites.
Participate in relevant forums—join forums related to your industry and start participating by providing helpful answers and advice related to topics in the forum. This will help establish you as an expert in your field and naturally draw people's attention towards your website and its content.
Engage influencers—find social media influencers who have followers in a similar demographic to your own audience, then reach out with thoughtful comments on their posts and engaging them in conversations related to their work or yours.
By following these strategies and putting in the effort into engaging with potential linking partners, you can build up a collection of high-quality backlinks that will help improve your SEO rankings over time.
Measuring Link Building Success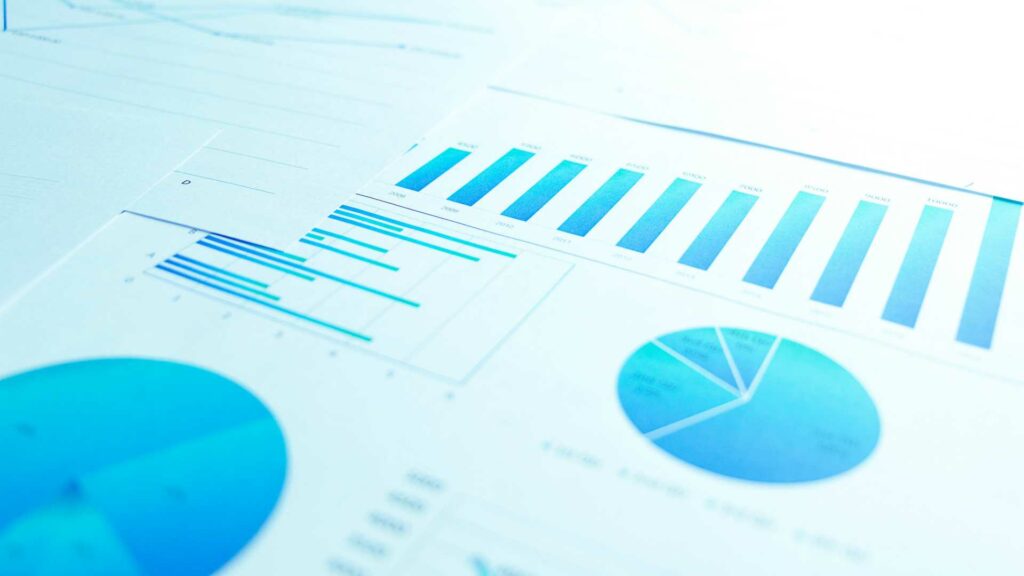 When it comes to link building campaigns, success lies in the results you're able to get. There are several ways to measure the success of your efforts, like tracking relevant KPIs (key performance indicators) and monitoring your backlink profile.
Here are a few effective ways to measure link building success:
Look at the number of quality backlinks you have to determine if your link building strategy is producing the desired results.
Analyze referral traffic coming from the website with links pointing back to yours.
Monitor rankings for targeted keywords and determine if changes are due to increased organic traffic or something else entirely (like paid search).
Track the number of social shares for the content you've linked out to, as this indicates that people find your content useful and engaging.
Monitor any negative SEO signals such as malicious links pointing towards your domain, as they could hurt your SEO rankings over time if they are not addressed swiftly and effectively.
By measuring these indicators, you can easily determine whether or not your link building strategy is working in terms of boosting organic search traffic, rankings and visibility on major search engines like Google and Bing.
Building Relationships to Get Backlinks
Most successful SEO campaigns include a link building strategy. Link building is the practice of getting other websites to link back to yours, helping you increase organic traffic and improve your website's authority in the search engine rankings. While link building has many benefits, it can be a time consuming process – but don't let that stop you. Here are some strategies for link building that can help take your SEO game to the next level.
Acquiring Natural Backlinks
One way to get backlinks is by sharing your content on social media and other platforms and inviting people to share it with their network. This will help create "natural" backlinks – ones that come from other websites as opposed to from direct outreach from you or your team.
Building Relationships
Another way to get backlinks is by building relationships with other websites and influencers in your industry. Figure out who writes for the publications or blogs you want a backlink from, and reach out to those people with valuable links or content ideas – like an article featuring your product or service – that they can personally relate to when writing. When they agree, make sure you make a clear request for them to include a link back to your website in their article.
By creating relationships with influencers who are interested in talking about topics related to your product or service, you can establish yourself as an expert in the industry, boost brand awareness, and get valuable backlinks that will help improve SEO performance over time.
Why Is Link Building Important?
We've already established that link building is an essential part of SEO, but why is websites link together?
More Visibility
The more backlinks pointing to your website from other websites, the more visible it becomes. This helps with search engine rankings and can result in more organic traffic and leads. Plus, people are more likely to trust a website that has lots of backlinks.
Referral Traffic
Backlinks are like doorways that people use to get to your website. The more doors you have open, the more visitors you can get.
Improve Authority
Link building isn't just about getting people to visit your website; it's also about increasing its authority and credibility. If other websites are linking back to yours, it means they trust your content and see value in what you offer. This then boosts your rankings on SERPs (search engine results pages), helping to take you up a notch in terms of authority link popularity.
Is the Link Editorially Placed?
Another important factor when considering link building for SEO is making sure the link is editorially placed. Simply put, this means that the internal link building itself must come from a credible source on a page that has been reviewed and approved by an editor. Links that are placed by robots or automated programs don't have the same impact as those that are placed manually by human editors.
So, what kind of sources should you aim for? Quality, authoritative websites with high domain authority and content relevant to your niche, like:
Newspapers
Industry publications
Blogs
Government or official organization sites
The key is to make sure the website is a reliable source and can add value to your own website in terms of ranking and visibility. If a website doesn't meet these criteria, then it might not be worth it to pursue a link from them.
How to Find High-Quality Links
For successful link building for SEO, you'll need to find high-quality sites to generate links link to other prominent websites. This will help ensure that your links will have the desired effect on search engine rankings.
To find more links and high-quality links, consider the following:
Research what your competitors are doing – Another way to find quality links is to research what your competitors are doing. Look at their websites and see if they have any backlinks from authoritative sources.
Perform a keyword search – If you're trying to target specific keywords with your SEO link building campaign, use those keywords in a search engine query and take note of which sites appear in the results. Those sites may be potential targets for your link building efforts.
Use social bookmarking sites – Social bookmarking sites such as Delicious and StumbleUpon can be a great source of web links for your website. Simply submit content related to your website on these platforms and include a link back to your website in the description or content body; this can help build an audience for your website and increase its visibility in search engine results pages (SERPs).
Look for broken links on other websites – Broken links are bad for SEO, so if you find any on other websites, you can reach out to them offering a replacement link from one of your own web pages. This can increase both their SERP ranking as well as yours!
Search through online directories – There are hundreds of online directories where you can submit your website link in hopes of getting some quality backlinks from authoritative sources such as government organizations or educational institutions; this could give you an edge over some of the competition when it comes to
What is Link Anchor Text?
Have you ever heard of link anchor text? Link anchor text is not only an important part of SEO common link building strategies, but it can help boost your website ranking and make the pages link your website more visible.
In a nutshell, link anchor text is the clickable words used in a hyperlink. For example, if you click on the words "this article" in this sentence, you'll be directed to another web page. That "this article" is the link anchor text.
When it comes to using anchor text for SEO link building, there are a few tips that can help you identify links and enhance your website ranking:
Use keywords in your anchor text for relevant links
Focus on using descriptive language to avoid generic phrases like "click here"
Place more emphasis on internal links to direct readers to other pages on your website
Aim for a mix of both exact-match and partial match keywords
Utilize natural language so that it reads well in context and sounds like something an actual person would say
Link anchor text matters when it comes to SEO link building because it helps search engine algorithms figure out how the linked pages are related and what they're about. Search engines use the words used in links as clues as to what's contained on the landing page — so make sure each of your links describes where you want readers to end up when they click!
Distinguish Nofollow vs. Follow
OK, let's talk about the distinction between nofollow link attributes and follow links when it comes to link building for SEO.
Nofollow links are HTML attributes that give webmasters the ability to control of the flow of "link juice" from one website to another. For any outbound link, you can specify in the HTML code whether or not you want to pass credit on to the linked page. By defining a link as "nofollow," you're essentially telling search engines not to count the link embedded in it as part of your own website's internal linking profile — but this doesn't mean that the link won't still be prominent and visible.
On the other hand, follow links are just regular HTML links that pass ranking value to other pages — they're seen as "votes" by search engine algorithms, and having too many of them can get you into trouble with Google's spam filter. So don't go around randomly creating follow links from one website to another — make sure that each one is earned legitimately.
Think of follow links like endorsements; use them sparingly and only when it makes sense for your SEO strategy, or else risk being penalized by search engines.
FAQs
Is link building good for SEO?
Building a link is an important tactic for Google to find a good resource that can be cited in search results. Hence websites which have more links have a higher ranking.
What is the difference between backlinks and link building?
Link building is creating links for your web site from another site. This link attribute is possible by using websites and blogs or any other way of getting urls for other websites. Backlink links are links linking your site.
What are the types of link building?
The best link-forming strategies were identified in the survey. Advanced outreach and linkbuilding tools. Post your comments below. Page with resources. Social links. Collaborations of opinion makers. . Quick strategy. Replicating competitors' backlinks. URLs for posts. Blogs. Comments. Enhanced communication strategies. Guest postings. List of sources. Facebook backlink. Collaboratives between opinion leaders. … Quick strategy. Taking a copy of competitor back links. Add URLs into posts. Blog comments.
Conclusion
Link building for SEO can be a daunting task, but once you understand the basics of SEO link building strategies and make sure you're ethically building quality backlinks, you can maximize your efforts and start seeing results. With the right strategies in place, you can boost your search engine optimization rankings, drive more traffic to your site, and increase your overall visibility online. It's important to remember, though, that link building is an ongoing process that requires patience, dedication, and consistency. If you want to build your online presence, start with these link building techniques and watch your search engine rankings climb.