Creating an effective social media marketing strategy can be a challenge. It requires careful planning and execution, as well as an understanding of the different social media platforms. Content needs to be engaging, relevant and timely. You also need to measure the success of your efforts and tweak your strategies accordingly.
In this article, we'll look at ways to create successful social media strategies. We'll examine content creation and marketing, metrics that can be used to track effectiveness, and how to use insights from both to improve future performance.
We'll explore what it takes to create an effective social media strategy, the different types of content that can be used, the best metrics for measuring success, and how insights from both can be used for continuous improvement.
Creating Suitable Content for Each Platform
Creating a successful social media marketing strategy requires more than just getting followers; you need to create content that resonates with your audience and is tailored to their specific needs and interests. Different platforms have their own styles, formats, and rules for what will be approved to post, so it's important to keep these in mind when creating content.
For example:
Instagram is all about visuals, so focus on creating captivating images that are eye-catching as well as professional-looking.
Twitter allows for short text updates but also has a variety of other features like stories and polls. Use engaging images and videos in your tweets whenever possible.
LinkedIn tends to be more formal, so the content should reflect this while still staying true to your brand's voice. Make sure that blog posts are written with concise language and limit links in posts.
By being mindful of the type of content you post across each platform, you can create a strategy that resonates with your target audience—and results in ROI (return on investment).
Establishing Audience Engagement Tactics
Creating successful social media strategies go far beyond simply pushing out content. To really get the most out of your social media efforts, you need to focus on growing your follower base and increasing user engagement.
One of the most important ways to do this is by creating an engaging content mix. This could be anything from humorous or educational posts, live Q&As, polls, surveys and more. You should also consider incentivizing your followers by offering exclusive access to discounts, giveaways and other promotions.
Using visuals can also help grab people's attention as posts with images have higher engagement than those without. Keep in mind that it's not all about quantity over quality – make sure you're making intentional posts that align with your brand and message.
Once you start seeing engagement with your content, it's important to measure how well your strategies are performing using analytics tools like Google Analytics, Hootsuite Insights or Facebook Insights so that you can determine what is working and what areas could use some improvement.
Read more:
Selecting the Right Social Media Platforms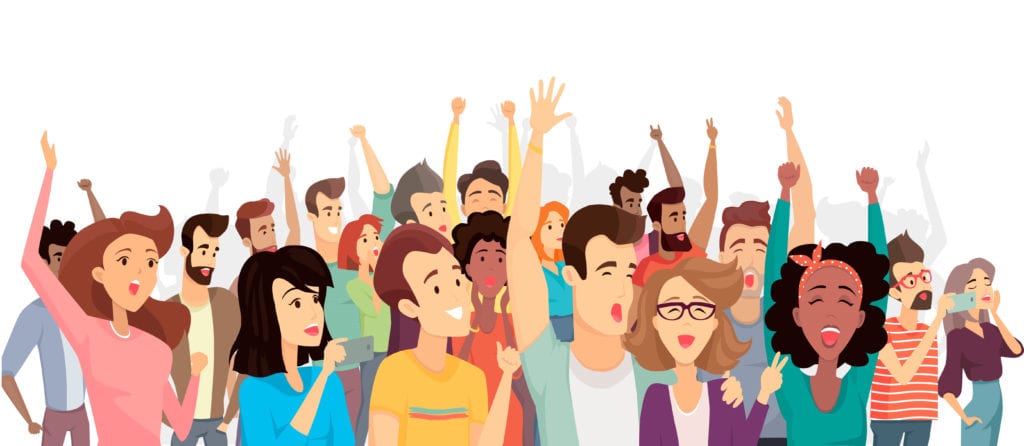 When it comes to creating a successful social media strategy, it's important to understand that not all platforms are created equal. You need to select the right social media platforms for your business so you can reach the right audience and maximize your efforts.
When deciding which social media platforms are right for your business, there are several factors to consider:
Your target audience: Where does your target audience spend the most time online?
Your goals: What do you hope to achieve with your social presence? Are you looking to build brand awareness, increase engagement, or drive sales?
The type of content you plan to share: Does this platform offer the kind of content that will resonate with your audience?
Investments: Do you have the resources available to create quality content for each platform on an ongoing basis?
Once you've done your research and considered all of these factors, it's time to start creating a plan of action. With calculated steps and the right mix of content and metrics, you'll be able to create an effective social media marketing strategy that will help reach your goals.
Utilizing Influencer Marketing
Creating a successful social media strategy involves a multi-faceted approach—one that may involve utilizing influencers as part of your marketing mix.
With influencer marketing, you can leverage the power of word-of-mouth marketing by amplifying your content to their already engaged audience. This can be done through sponsored posts, reviews, and even giveaways.
Benefits of Influencer Marketing
More cost effective than buying ad space
Increased visibility
Easier connection with an audience who is likely to be interested in your product/service
Can help build brand reputation and trust for long term success
When choosing potential influencers, remember to consider the size and loyalty of their audience, as well as their engagement levels (are they actively responding to comments and messages?). Additionally, make sure you evaluate the quality of content they are producing – it should be relevant to your brand's mission and goals. Doing so will allow you to connect with the right influencers who will help you create successful social media strategies.
Read more:
Measuring Success With Analytics and Metrics
Once you've got your social media channels up and running, and you're putting out content regularly, the next step is to start looking at analytics and metrics to gage their success. Analytics data can give you an understanding of how well your content is performing, what kind of engagement it's getting, and how it compares to other campaigns. This data can help you tweak your strategy over time to ensure the best possible performance for your social media marketing efforts.
Followers, likes, shares and comments are all important metrics to consider when measuring success on social media. These indicators demonstrate how much reach your posts have achieved as well as how engaged your audience is with your content. Additionally, you can use insights such as demographics and location data to gain a better understanding of who is engaging with your content. This data can inform future strategies and help you tailor content that resonates with a specific audience.
By leveraging metrics and analytics, you can make informed decisions about which topics perform the best so that you can maximize the value of your social media campaigns.
Reassessing and Optimizing Your Strategies
It's essential to regularly reassess and optimize your social media strategy for maximum efficiency. Online trends are always changing, so you want to make sure that your strategies keep up with the times.
A good way to start is by revisiting your original goals and objectives for creating a social media presence. Are these goals still relevant, or do they need to be updated? You should also review the feedback you've received from users, as this can help you refine and improve your strategies.
When evaluating your existing social media strategies, there are several metrics that you should consider:
Engagement rate: How many users are interacting with your posts? This metric reflects how relevant and engaging your content is.
Reach: How many people are seeing your posts? Try different types of content to reach a wider audience.
Cost per engagement: How much does it cost for each engagement? This metric can help you determine which platforms are bringing you the greatest return on investment (ROI).
Customer acquisition rate: How many customers have been acquired through social media? This will help you understand how effective your campaigns have been in terms of generating leads.
By understanding these metrics and adjusting your strategies accordingly, you can create a successful social media marketing plan that will yield results for years to come.
Conclusion
In conclusion, creating a successful social media marketing strategy requires research into audience preferences, engagement, and analytics and metrics. A strategy should consist of a combination of tactics, such as content creation, influencer marketing, and platform optimization, as well as consistent monitoring of performance. With the help of tried-and-tested tactics, cutting-edge analytics and metrics, and an understanding of how to best engage with potential customers, businesses can create robust social strategies that will drive more qualified traffic and result in increased sales.