As a small business owner, you know that having a Social Media presence is essential for success in today's market. With billions of active users on popular social platforms, such as Facebook, Instagram, and Twitter, having an active social media presence for your small business can be a great way to connect with existing customers and gain new ones.
With the ever-changing digital landscape, it can be difficult to keep up with all the new tools and industry trends made available to you. However, by utilizing the right strategies, free tools and tactics to maximize your social media marketing efforts, you can ensure that your small business is making the most out of its online and social presence too.
In this article we will discuss various methods of optimizing your social media accounts for success. We'll cover topics such as understanding your target audience, creating engaging content, leveraging automation tools and analytics to track results and more. By the end of this article, you'll have the knowledge you need to make your social media marketing efforts as effective as possible.
What is social media marketing?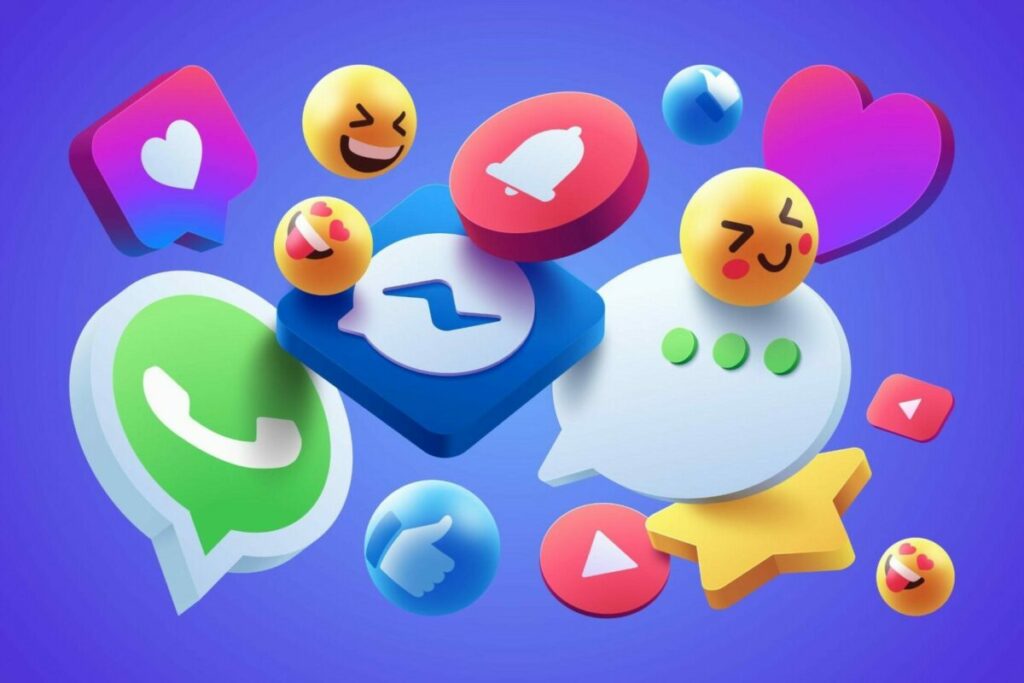 If you're a small business owner, understanding social media marketing is probably the key to success in today's marketplace. It isn't enough to just have a website—you need an effective way to reach potential customers and spread the word about your products or services. Social media marketing is the answer!
Social media marketing is a multi-faceted approach where businesses create and manage profiles on popular social media platforms such as Twitter, Instagram, your Facebook page and LinkedIn. From these social network profiles, you can post content like videos, blog posts, photos and other text updates. You can also use these profiles to interact with customers by responding to comments and messages and building relationships with your social media followers.
By having an active presence on social media platforms, businesses can cultivate relationships with potential customers while also generating more traffic to their website—all of which leads to increased sales, website traffic, and wider brand recognition.
Identifying Your Target Audience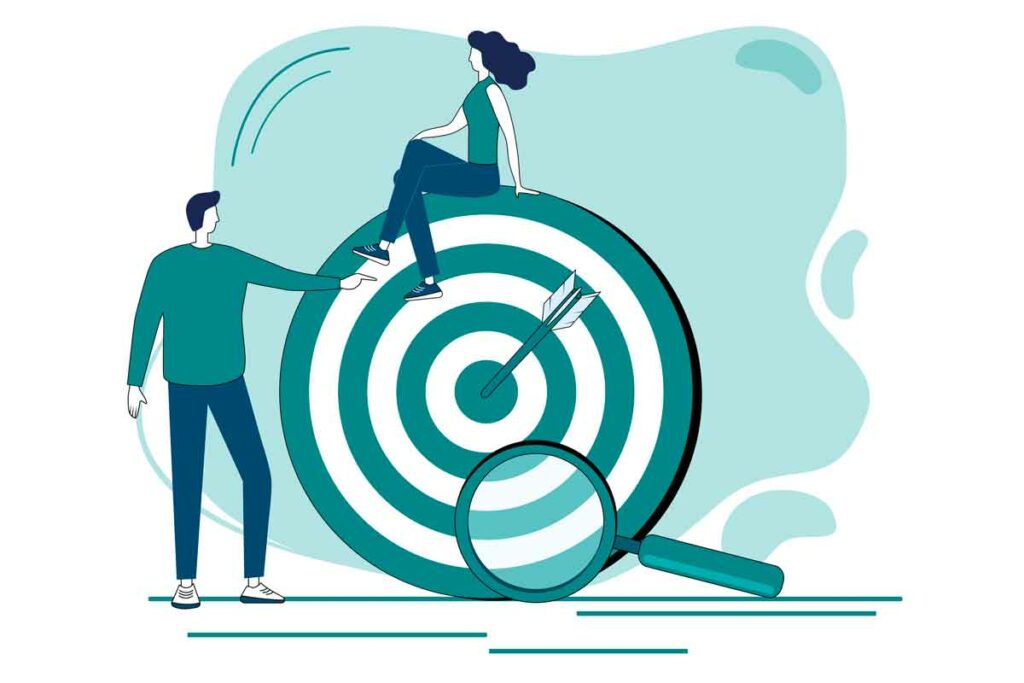 When it comes to your social media marketing strategy, you want to focus on finding and engaging with your target audience. Identifying who this group is and what they're likely to respond to will provide a framework for creating content and using influencer marketing campaigns that directly appeal to their interests.
To start, consider basic demographic data such as age, gender, location, income level and education. Use this information to create an image of your ideal customer—what do they look like, what are their interests and hobbies? Are they likely to be active on different social media channels?
You can also use analytics tools from the various social networks or survey your customers directly—via polls or questionnaires—to gain more insight into what resonates best with them. Knowing what drives them will help you tailor content that speaks directly to their needs and interests in order to increase engagement, drive traffic, and build relationships.
Read more:
Why your small business needs a social media strategy
Developing a social media strategy is essential for small businesses, as it helps you work towards your specific business goals, in an efficient way. Additionally, this strategy should be tailored to the social media platform you choose, as different platforms require different approaches.
Your chosen technique depends on the kind of message you want to share and the audience you are targeting. By establishing objectives based on metrics that are important to your small business, such as followers and your engagement rates, you can better grow your presence on a social media network.
When planning for success on major social media platforms, there are a few key factors to consider:
Audience – Who is your target audience? Understanding the demographics you are aiming for can help inform your strategy and create posts that resonate with them.
Social Platforms – Depending on the platform, different tactics may be more effective. For example, visuals may be more engaging on Instagram but long form content perform better on Twitter.
Engagement – Posting content is one part of the equation; fostering conversations with followers through comments and likes is important too! This helps boost engagement with existing fans as well as prospective customers
Choosing the Right Social Media Platforms
With the abundance of social media platforms available, it can be hard to decide which ones are the best for your small business. While each platform has its own unique benefits, it's important to make sure that you focus your energy on the right ones.
Define Your Goals
It's important to take the time to define your goals in order to know what kind of platform will fit best with what you're trying to achieve. Do you want to develop a following, build relationships with new customers yourself, run promotions and discounts, or create video content yourself? Once you know what you want to accomplish, then the choice of which platforms are most beneficial becomes easier.
Choose Wisely
When selecting a platform for your business, consider how it will benefit your company's marketing strategy. For example, if you're looking for customer engagement and feedback quickly and easily, Twitter is a great option due to its 140-character limit for posts. If your goal is visual marketing and showcasing products or services, Instagram is likely a better fit than Twitter or Facebook.
Whatever visual platform or social media platform you choose for your small business, make sure that it fits with the goals brand values and message of your business so that you can get the most out of each post.
Crafting Your Content for Maximum Engagement
Creating content for social media isn't as simple as posting a few pictures or writing a quick blurb. There are several factors to consider when crafting content for social media platforms provide maximum engagement, such as optimizing the type of post, understanding the platform and its capabilities, and creating visually stimulating material.
Post Type
Different platforms will require different types of posts to maximize engagement. For example, Twitter is great for short snippets of information and engaging questions while Instagram is perfect for showcasing visuals that tell a story or inspire your followers.
Platform Capabilities
When creating content for social media calendar, it is important to understand each platform's capabilities and how they can be utilized to increase engagement. You can use Facebook's 'boost post' feature to ensure that your content reaches further than your current following; while Twitter's hashtag feature can help you join conversations with potential customers on topics specific to your brand.
Visual Stimulation
Finally, it is important to create content that is visually stimulating. Photos and videos are more likely to catch the eye of scrolling followers twitter users than text-based posts – so always try to include visuals when possible!
Using Paid Advertising for Low-Cost Results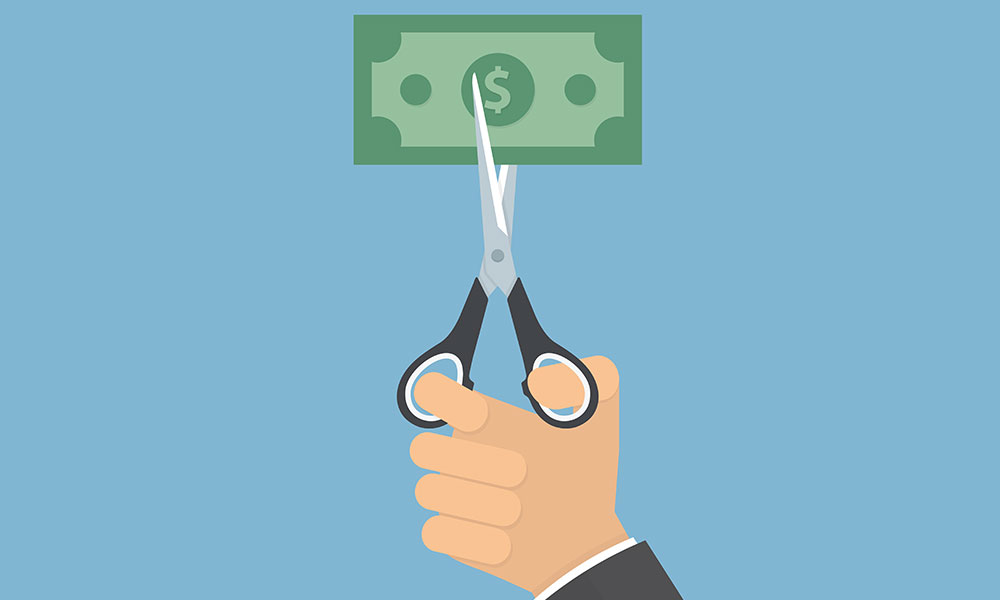 As a small business owner, you may not have thousands of dollars to spend on traditional media buys that can put you in front of a wide audience. Fortunately, the cost of advertising on the social media networks is far lower and the results much more measurable.
When creating your social media campaigns, think about how carefully crafted ad targeting can help your message reach the right people at the right time.
The key components to social media advertising are as follows:
Choosing the right platform(s). Each network has its own strengths, so consider carefully which one will offer the most value for you and your brand promotion efforts.
Setting a budget that works for you. Social media budgets depend on many factors, such as geography and interest targeting; do your research before diving in so you don't end up with an unexpectedly high bill.
Crafting ads that will resonate with your target audience. Your ads should be creative and engaging – make use of visuals and videos to draw users in and create a lasting impression.
Analyzing how well your campaigns are doing via analytics tracking tools like Brandwatch or Hootsuite Insights to determine whether or not they're working for you or need refinement for better results.
Social media ads are often seen as an investment long-term to build and increase brand awareness, and exposure: investing in these low-cost campaigns now could lead to greater success down the line – plus, it makes sense from both a financial and a marketing standpoint!
Monitor, Evaluate and Refine Your Strategies
If you want to get the most out of your social media marketing efforts, it's important to regularly monitor, evaluate, and refine your social channels and strategies. This means keeping an eye on key social media metrics such as likes, followers, engagement rate and click-through rate.
Monitoring these metrics will help you determine whether your campaigns are working or not. Once you understand what works and what doesn't, you can tailor future campaigns to optimize their success. Here are some tips for monitoring and refining your strategies:
Set up web analytics tools on your site so that you can keep track of how visitors are engaging with your content.
Monitor user comments to see what topics have the most engagement from your followers.
Use A/B testing to check out different variations of posts to see which ones drive the most results.
Use keyword tracking tools to better understand the topics that are trending in your industry.
Adjust campaigns as needed when results start slipping or plateauing out – switch up visuals, alter messaging or try a new platform.
By setting measurable goals and regularly tracking their performance, you can make sure that each of your campaigns is tailored for maximum success – making social media marketing a great tool for small businesses!
Tips for Effective Social Media Management
Social media platforms are useful tools for any small business to reach and engage their target audience. With the right strategy, you can maximize the ROI for your social media campaigns and drive tangible results for your business. Here are some top social media tips to help you get started:
Plan Ahead
Before you dive into any social platform though, it's important to have a plan and set achievable goals. Define who you want social media goals to target and what kind of content you would like to share. This will help guide your social media strategy so you don't waste time or resources chasing after the wrong objectives.
Engage Your Audience
Consistently post interesting and relevant content that resonates with your audience and encourages engagement. Provide helpful information but remember to mix in lighter content and conversations as well. On Twitter, establish relationships with influencers who cover topics that relate to your business. On Instagram, use stories and polls to spark conversations with followers.
Keep Track of Performance
Analyze how different posts perform across various platforms, so you can adjust accordingly. Keeping track of performance metrics can also provide valuable insights on what kind of content works best with your target audience — allowing you to refine your future posts accordingly.
Understand your competitors better
What do your competitors know that you don't? Social media influencers can provide valuable information on what strategies they are implementing and how successful they are. Keep an eye on their posts, follow them, and even join their conversations to benchmark your progress against theirs.
Knowing your competition's strategies for social posts is just as important as knowing your own. Look at what types of content they post, how often and when, who their target audience is, and how each post performs. This knowledge can inform your own decisions about what content to produce, who to target and the frequency of your posts.
Tools like [Brand24] (www.brand24.com) allow you to monitor mentions of competitor's brand keywords within social media channels from across the globe in real-time. Here, you can easily keep track of what people are saying in various social media users and channels on, such as Twitter and Instagram, as well as other websites like Reddit or Quora—allowing you to better understand what resonates with consumers and strategize accordingly.
Use social media for crisis management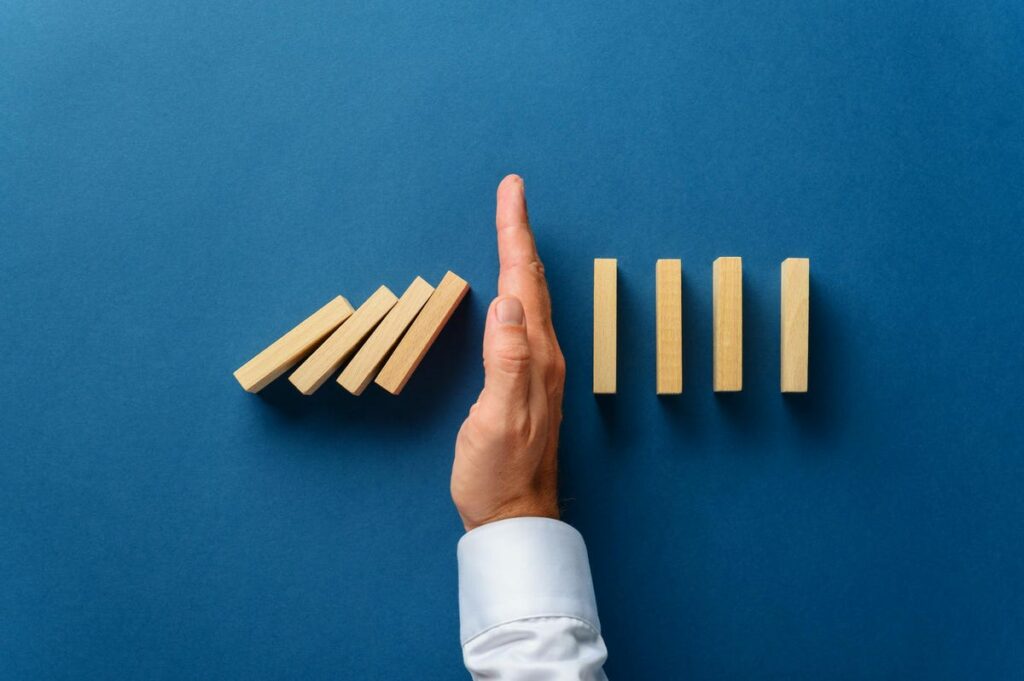 No matter what size business you have, the chances of some kind of crisis arising are inevitable. In a world where news can spread quickly, it's important to have a plan for how you will use your social media tools to manage communication in the event of any sort of emergency.
The steps for using social media for crisis management include:
React quickly once the crisis arises
Monitor comments and engagement on your pages and other relevant sites
Stay honest and provide truthful information
Explain how the situation is being handled
Make sure your response fits with your brand identity
Use social listening tools to track conversations about the issue
Social media provides an opportunity other businesses to directly address negative situations, apologize if necessary, and share corrective action being taken – all while maintaining credibility and trust with customers or clients. It's important to take charge of the conversation when it comes to a crisis, so make sure that you have proper procedures in place to react accordingly when needed.
What social media platforms are best for my business?
When starting out with a Social Media Marketing strategy for your small business, you may be asking yourself "Which platforms are best for my business?" The answer depends on your target market, audience and industry, but here are some key considerations to help you decide:
Platform Popularity
Knowing which platforms are most popular in your area, retail industry, and among the demographic of your target customer can be a great way to determine which ones to focus on. For example, while Instagram is huge in the United States, it may not be as popular in other countries.
Platforms' Strengths
Each platform has its own strengths that can be tailored to different industries. Twitter is great for quickly sharing news and updates, while Pinterest's visuals make it good for retail or fashion businesses. Instagram is perfect for showcasing product photos and engaging with customers, while LinkedIn is ideal for B2B marketing and reputation management.
Ultimately, there's no one-size-fits-all approach when it comes to Social Media Marketing since every business has its own unique needs and goals. The best thing you can do is experiment with each platform and work out what works best for you.
Tips to boost engagement
Engaging with potential customers on social media is key to successful social media marketing for small businesses. If you are serious about getting the best return on investment for your social media campaigns, here are some tips to help boost engagement:
Increase Interactivity
Interactive content such as polls, surveys, and quizzes are great ways to engage with followers and generate conversations behind the scenes. By making the experience more interactive and enjoyable, you can encourage followers to share the post and join in the conversation.
Use Visuals
Visuals such visual content such as photos, memes, and videos attract more attention than text-heavy posts. They also make it easier to communicate your message in a concise, creative way. Leverage visuals by posting images and creating stories via Instagram or Snapchat stories, or by using creative content and creating unique graphics that draw attention to your brand.
Ask Questions
Asking questions can be an effective way to drive engagement on your social media posts. When users read posts that ask a question – especially if that question is an open-ended one – they can't help but respond with their opinion! Questions can also help you get valuable feedback from potential customers about what they want from your business or product.
What are the disadvantages of social media for business?
Although social media can be a powerful tool for businesses, it also comes with some downsides that you should be aware of. The primary disadvantage is the time commitment that comes with managing your social media accounts. It takes consistent effort to post regularly and monitor conversations in order to maintain an active and successful social media presence.
Furthermore, there is a risk of negative attention when your business is active on a social media network. Customers can leave negative comments and reviews that may damage the reputation of your business, so having an active customer service team to handle these interactions is essential. Finally, there are potential legal issues associated with your social media site usage such as copyright infringement and employee privacy concerns that may arise from employee posts about their workplace.
You must weigh both the advantages and disadvantages of using social media marketing tools before implementing a strategy for your small business. Taking the time to carefully consider all aspects of this marketing tool will help ensure its successful implementation for your organization's goals.
FAQs
How to use social media for marketing small business?
Let me show you how a small business can increase their online presence through Social media marketing. Know your social audiences. … Building relationships through involvement. The "State of the State" Look social and discover new things. … Develop social content calendars. … Posting the content in the best time possible. . Find some good hashtag names. … Check your social profile.
Is social media marketing effective for small businesses?
Facebook and LinkedIn are great tools for increasing a company's visibility for growth. This could be by introducing Facebook ads or influencers. This method helps small businesses promote their services, products or services to potential customers or gain followers.
How much should I pay someone to manage my business social media?
You pay anywhere between $100 to $4,000 monthly for managing multiple websites. The cost of a product can vary based on how many profiles you manage.
How much to charge for small business social media management?
The costs of operating a website are largely dependent upon size of the business you are running. For Social Media Services, you could spend as much as $500 – $5,000 monthly.
How can a social media manager help a small business?
Create content that will be important to your audiences, bringing value to them and ensuring they stay. They're a good resource for keywords to ensure that you get the best content for your business and brand. Create an account. Start by setting up a social account that matches your product/service name and audience. Set assignment calendar.
Decide when and how often your postings are scheduled to take place. Create interesting information. Make content relevant to your target demographics. Check your account information. Setup alerts when someone mentions you on your site. Making connections. Respond quickly to the commenting message. Measurable performance. Use analytics to analyze your results.
Stimulate brand visibility and research across the industry. Find leads and clients and send these people to the website. Use influencer marketing to promote products and events in your community. Collect reviews and give customers an access to ask questions at any time. Make a strong impression on the marketplace through useful content. What is a Company? What are the chances?
How much does social media advertising cost for a small business?
Social media advertising can be paid from $15 to $200 daily and $450-$6k a month to maintain and manage a website (paid by agencies or consultants), with advertising costs of $200-500 per year if paid by a network or company.
Conclusion
In conclusion, social media marketing is an effective way for small businesses to connect with their target audience and build relationships with them. By taking the time to create and create high quality content often, engage with their followers, and use the right platforms for their business, small business owners can through social media management tools maximize their reach and drive more leads and sales. While social media marketing requires some upfront work, the long-term rewards are worth the effort. By leveraging the right strategies, small business owners can reach new heights with their social media campaigns and take their business to the next level.