If you want your website to be successful, you need to ensure that it ranks as high as possible in search engine results. Having your website appear on the top of search engine result pages (SERPs) is essential for getting web traffic and conversions. The higher ranked your website is, the more likely it is that the right people will come across it.
This article will provide you with 10 effective ways to rank higher in search engines. From optimizing your site content and structure to increasing backlinks and improving user experience, we'll show you what it takes to up search ranking, get ahead of the competition and gain visibility online.
We'll explain why each tip is important and how you can implement them into your SEO strategy. So if you're ready to learn how to rank higher in search engines, let's get started!
Optimize Your Web Page Titles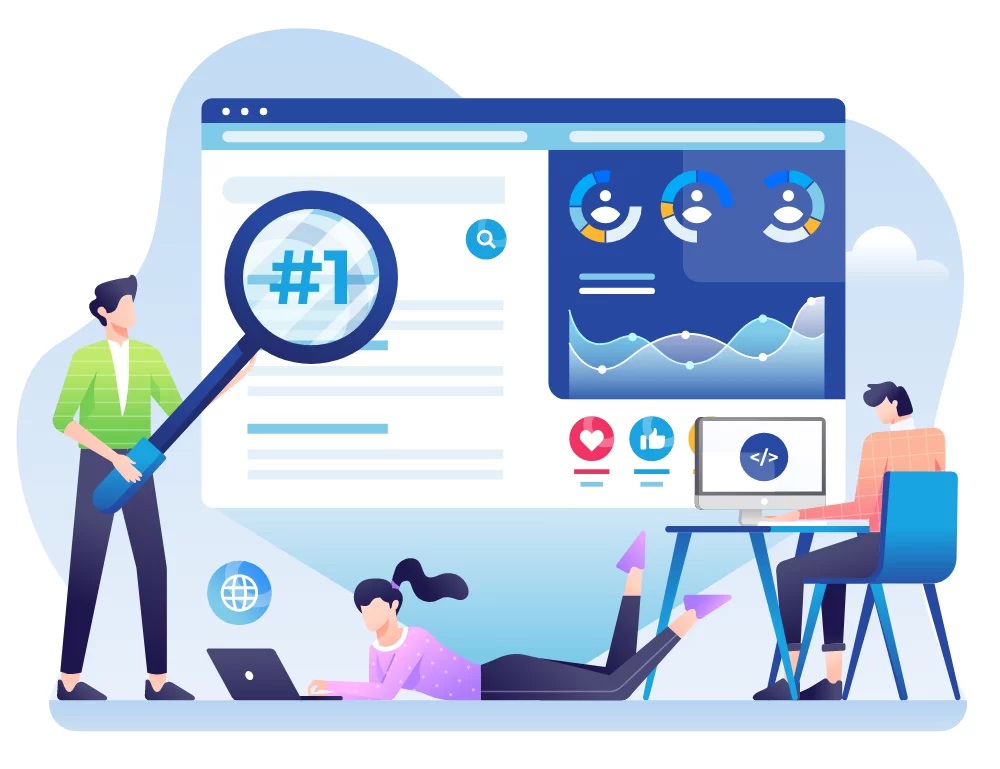 Your web page titles play a major role when it comes to SEO. If you want to boost your rankings, optimizing them for search engines should be one of your top priorities. To do that, make sure to use the main keywords related to the topic of your page in the title tags. It's also important to keep the titles short, under 55 characters.
Additionally, taking advantage of H1 and H2 headings is essential for SEO success. If possible, try to include keywords in the text on first page as well, but don't overdo it or your content may be flagged for keyword stuffing by search engine algorithms. Lastly, make sure you have meta descriptions with a maximum length of 155 characters and that contain an accurate and concise summary of what's on each page.
Utilize Meta Descriptions and Meta Keywords
Meta descriptions and meta keywords are the two most important elements of search engine optimization (SEO). They are what search engines use to determine the relevance of your website to a given query.
A Meta description is an HTML element that describes the content of a page and is used by search engines to comprehend what your page is about. It should be a concise summary of your page, written in plain language, including important keywords that accurately describe the page. The optimal length for a Meta description is 150-160 characters.
Meta keywords are also an element within HTML that helps identify the content of a web page. The keyword tags should include words or phrases relevant to the content of the page, in order for search engines to better understand your website's relevance to particular queries. You can include up to 10 meta keywords on your website, but make sure they are relevant and add value to your content; otherwise they could potentially hurt search rankings, instead of helping them.
Include Links in Your Content
Adding links to your content can help search engines understand what your page is about and how important it is in search engine results page in relation to other content. Links should come from sites with credible domain authority, either within the same site or from external sources.
Backlinks
External backlinks are especially important, as they demonstrate to search engines that other sites find yours valuable and relevant. Ensure that you include links in your content not only back to your company site, but also to authoritative sources that help support the points you make.
Internal Links
Internal links are just as important and can help strengthen the overall structure of your website. Including a few strategically placed internal links on each page helps search engine crawlers find related pages quickly, making it easier for them to index all of your content.
Anchor Texts
The anchor text used in these links should match the keywords used on each page, giving an extra boost of relevance for those terms. Be sure to include both contextual and keyword-rich anchor text and use them sparingly throughout the text – around 1-2 per 500 words is a good rule of thumb. Doing so will help search engine algorithms establish the relevance of your content more quickly, leading to higher rankings and more organic traffic.
Use Keywords in Headings and Subheadings
The headings and subheadings of your website play an integral role in helping search engines understand the content on your page. By using many relevant keywords, you can help search engine crawlers know exactly what your page is about so they can rank it accordingly.
When it comes to keyword placement in headings and subheadings on page optimization below, there are a few simple but effective practices to bear in mind:
Be concise: while you should include keywords, don't stuff them in or make them too long. Search engine algorithms favor concise titles that accurately describe the content of the page.
Use variations: create multiple versions of your headings with subtle variations in wording so as to not be seen as repetitive by search engines. This also helps provide better readability for visitors to your website.
Include related terms: don't be afraid to use related words, phrases and even synonyms in your headings and subheadings to expand your reach and capture more relevant searches from users.
Improve Page Load Speed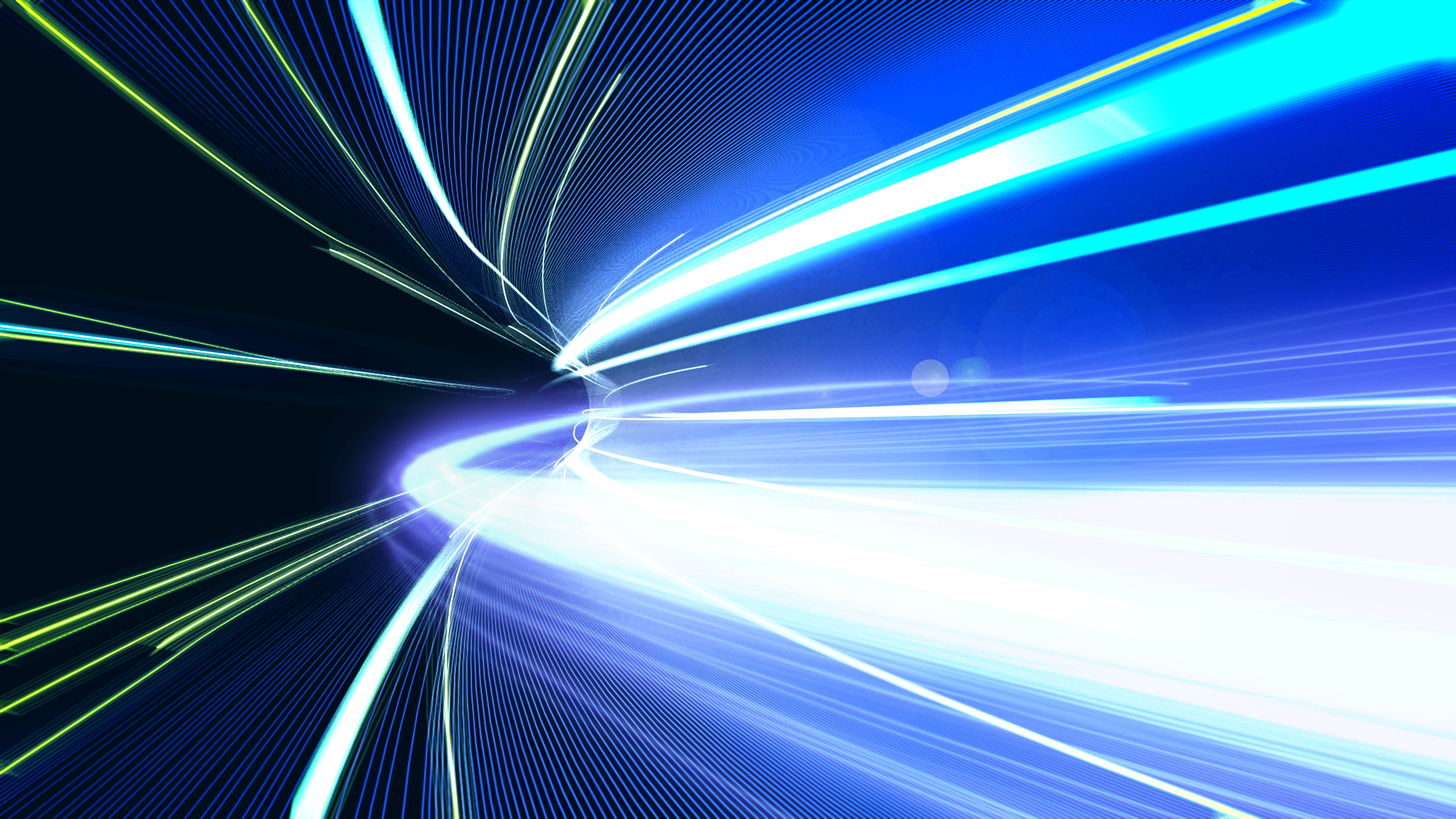 Improving your page load speed is one of the easiest ways to improve your ranking in search engines. When a page takes too long to load, it can result in users leaving the page before they even get to the content. To prevent this, focus on reducing image size and eliminating unnecessary plugins, scripts and other elements that slow down loading time.
Google's PageSpeed Insights tool is an invaluable resource for pinpointing any issues with your website speed. It provides an analysis of your website's performance and provides tips on how to optimize it further.
Furthermore, you should also consider moving desktop site to a faster web host provider. The faster your page loads, the better the user experience which ultimately improves your ranking in search engine results pages (SERPS).
Focus on Quality Content Creation
One of the best ways to rank higher in search engines is to focus on creating high quality content first. Quality content should be informative, accurate, well-written, and engaging. It should also be timely and relevant, as this helps it rank better in search engine algorithms.
In addition to focusing on quality content creation, here are some specific things you can do to improve your ranking:
Utilize keyword research to determine the best terms to use in content titles and throughout the body of a post
Identify opportunities for link building, such as guest blogging or contributing to other people's blogs and websites
Use schema markup for better indexing by search engines
Optimize visuals with image descriptions and text-based captions for potential keyword inclusion
Create resources that provide additional value such as infographics or videos
By taking the time to create quality content and using these strategies, you can ensure that your blog post and website's pages are optimized for maximum visibility in search engine results.
Make link building a priority
Ranking higher in search engines is a complex process that requires both foresight and effort in equal measure. One of the hallmarks of an effective marketing strategy is link building, which is the practice of creating external links pointing to your content from other websites.
Link building helps you in two key ways: it serves as a signal to search engine ranking algorithms that your content is worth featuring more prominently, and it helps to diversify your sources of traffic by bringing visitors in from other websites.
Here are some steps you can take to build strong links for your website:
Reach out to partners, clients, customers or vendors whose website would benefit from a link to yours
Submit blog posts and Guest Posts on relevant topics on high-quality third-party sites featuring a link back to your site
Comment on blog posts and forums related to your industry with helpful advice—this can help expand the reach of your content
Use social media platforms like Twitter or LinkedIn to share news about your business, which those who are interested in the topic will likely share with anyone who follows them
Join relevant industry groups or communities, both online and in person, to network and collaborate with potential partners (and get links).
Optimize on-page SEO elements
On-page SEO elements play an important role in improving your website's search engine rankings. By optimizing these elements, you're making sure that search engines understand your content and can recognize the relevance and quality of it.
These on-page SEO elements include:
Page titles
Meta descriptions
Headings
Image alt tags
Internal links
Keyword usage
Optimizing these on-page SEO elements with relevant keywords and phrases will improve your website's visibility in search engines and give your content a better chance at ranking higher. An additional tip for improving SEO is to make sure all of broken links on your pages are indexed by using a sitemap. This will help ensure all of your content is crawled by search engines and can be found easily.
Update the page
Search engines love fresh content, and one of the best ways to keep a website current is to regularly update its content.
It is important to review and revise existing content from time to time. The goal should be to improve the relevancy and accuracy of the content by ensuring that it reflects up-to-date information on the topic. It should also be engaging and useful for readers.
By updating existing pages, webmasters can re-engage visitors and convince them to stay on their website for longer. Additionally, updated content can attract new visitors looking for answers by helping them find relevant information quickly. This will help increase organic search traffic over time.
Here are a few effective ways of updating an existing page:
Revising poorly written content
Adding new topics or questions that serve as answers or solutions
Inserting relevant images, illustrations, or videos along with text
Adding links to other relevant pages on the website
Create a Google My Business Profile
Creating a Google My Business profile is one of the most important steps you can take to increase your visibility and reach in the search engines. This profile enables customers to quickly find and access your business information from one source, including your address, business hours, contact information, reviews, and more. This content is then used by Google to populate its Knowledge Panel feature in search results, so having a complete and active Google My Business profile is essential for SEO success.
It's easy to get started with a Google My Business profile. Here are some tips to help you create google business profile into an effective one:
-Choose the right category for your business: Pick the category that best describes what you do – this ensures that your customers are seeing the right information about your business.
-Fill out all available fields: Include as much pertinent information as possible to ensure that potential customers can easily find what they're looking for.
-Include photos of your products or services: Visuals help potential customers learn more about what you offer before they make a purchase.
-Encourage reviews: Reviews are great for increasing trust among potential customers and boost visibility in search engine results pages (SERPs).
By creating an effective Google My Business profile, you can improve your visibility in the SERPs and make it easier for potential customers to find and access the information they need about your business quickly and easily.
Focus on on-page SEO
When it comes to improving your search engine rankings, on-page SEO should always be at the top of your list. On-page SEO is the process of optimizing your website's individual pages and content to ensure they're as relevant and useful as possible to the user. This includes everything from keyword research, content optimization, and other elements such as page titles, meta tags, page URLs, and internal linking.
There are several key factors that you should consider when optimizing a page for search engine rankings:
Keywords
Using relevant keywords in your content is essential for helping search engines understand what content is about. Try to use keywords that match the search intent, of the search query and don't overuse them.
Content Optimization
Optimizing your content for specific keywords is important for helping search engines better understand what the page is about and how it should rank for relevant keywords. This can include tasks such as editing or restructuring existing content or writing new content with the target keyword in mind.
Page Titles & Meta Descriptions
Page titles are a powerful factor when it comes to SEO. They should accurately describe what visitors can find on a given web page. Meta descriptions are used by Google to summarize a web page's content in search results and provide users with additional information about what your website has to offer.
Internal Linking
Internal linking can help you improve crawlability by giving search engines more ways to reach all of your pages, thus improving their ability to index them all in their database properly. This can also help visitors stay engaged with your website longer by making it more interactive and easier to navigate.
How Long Does It Take To Improve Google Rankings?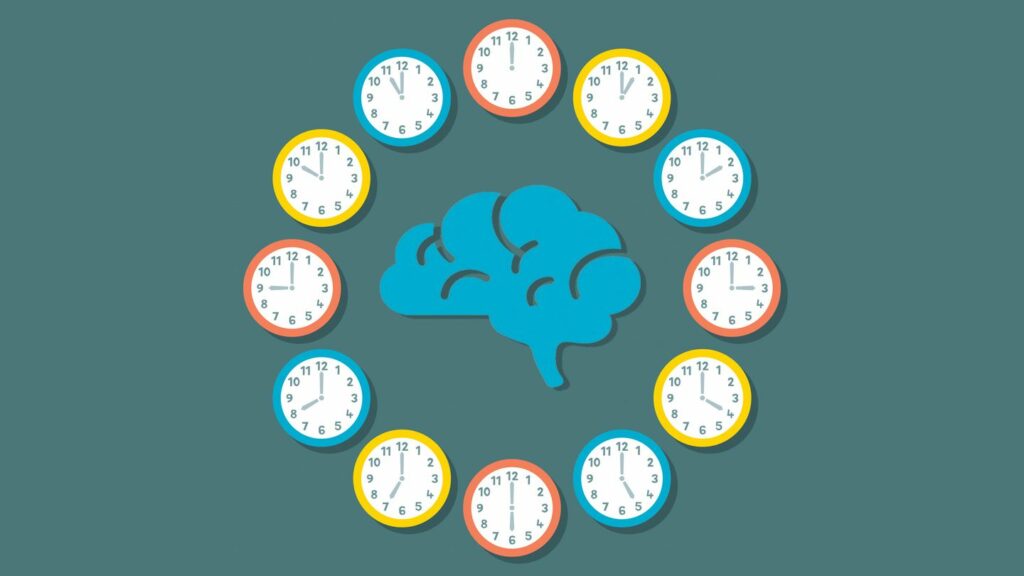 You may be wondering how long it takes to see an improvement in your Google Rankings. The answer is that it depends on a few factors, including the competitive nature of your own target audience, keywords, and the basics of SEO (search engine optimization).
Generally speaking, it can take upwards of three or four months for improved rankings to show up in search results for competitive keywords. This is because Google needs time to 'crawl' websites, index content and rank it according to relevancy and other criteria.
However, there are a few methods you can use to speed up the process google ranking, and help Google identify your website faster:
Submit an XML (Extensible Markup Language) sitemap to let Google know what content they should be crawling on your website.
Utilize webmaster tools such as Google Search Console and Bing Webmaster Tools to help with submitting sitemaps and providing other SEO information.
Ping search engines once new content is published on your website. This will alert them of any new updates that have been made, prompting faster crawling speeds.
Regularly update existing content with new information, as this will be seen as a 'signal' by search engines that the content is still relevant and up-to-date.
Can internal links help you to rank higher on Google?
The simple answer is yes. Internal linking can have an incredible impact on the search engine rankings of a website. It helps search engines better understand the structure and content of a website and how pages are related to each other. This makes it easier for search engines to crawl and index the site, resulting in higher rankings.
An internal link is a link from one page of a website to another page on the same domain. It helps visitors navigate through the website and could potentially indicate relevance between two pages.
It's important to remember that internal links should be used to support related content and not just used for the sake of creating more links back to your own pages.
Here are some best practices when using internal linking:
Use keyword-rich anchor text
Use deep links
Link related content
Cross-link different parts of your site
Make sure your links are working
Don't overuse your keywords
Internal linking can help strengthen connections between different webpages, making them more visible and easier to find on search engines, resulting in higher rankings on Google and other search engines.
Are backlinks important for SEO?
Backlinks are like a 'vote' for your website – the more links to your webpages from other websites, the higher you will rank in search engines. It is important to be aware, however, that not all links are created equal. Search engines assess a variety of factors to determine the relevance and quality of every link that points back to your website.
Quality Links
The most important factor when it comes to backlinks is relevance – which means getting links from websites related to your industry or niche. This lets search engines know that these websites trust your content, so you should aim for these types of links if you want to achieve higher rankings in search engine results pages (SERPs).
Relevant Content
When building backlinks, it is also important to consider the type of content associated with each link. Having an array of content types – such as blog posts, infographics and videos – ensures that you can be featured on a variety of other websites in different ways. This will also help your SEO efforts in terms of generating a more diverse range of backlinks and increasing engagement with users who come across your content on other sites.
Conclusion
SEO is an important part of any digital marketing plan but it doesn't happen overnight. It requires hard work, a long term commitment and a strategy that combines SEO best practices with an understanding of how the search engines work.
By following these 10 effective strategies, you can optimize your web pages and content so they appear higher in the search engine results pages (SERPs), increasing your visibility, driving organic traffic to your site, and ultimately leading to more conversions and sales. Taking the time to invest in SEO today will help your business grow and thrive in the long run.